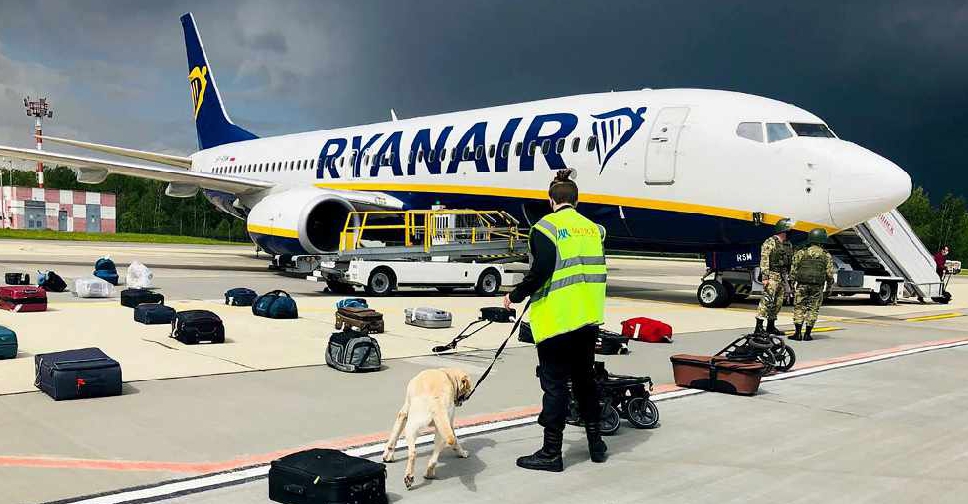 ONLINER.BY / AFP
Western powers hit Belarus with a wave of new sanctions on Monday in a coordinated response to Minsk's forced landing of a Ryanair plane last month to arrest a journalist on board.
The European Union, the United States, Britain and Canada blacklisted more officials, lawmakers and ministers from the administration of President Alexander Lukashenko, whose air force intercepted the Ryanair plane flying between Athens and Vilnius on May 23 in what the West called state piracy.
"We are united in our deep concern regarding the Lukashenko regime's continuing attacks on human rights, fundamental freedoms, and international law," the European Union, the United States, Britain and Canada said in a joint statement.
"We are united in calling for the regime to end its repressive practices against its own people," they said.
In Monday's mix of travel bans, asset freezes and sanctions on state-owned Belarusian companies, Western governments sought to escalate their pressure on Lukashenko, who is accused of rigging elections last August and cracking down on the opposition to prolong his now 27 years in power.
There was no immediate reaction from Lukashenko who has denied rigging the vote, accused the arrested journalist Roman Protasevich of plotting a revolution, and increasingly turned to Russia for support.
The EU included Russian businessman Mikhail Gutseriyev, the largest single foreign investor in Belarus, in its sanctions.
That is likely to further strain Brussels' ties with Moscow, which accuses Europe of interfering in its affairs.
The latest round of sanctions since last year's disputed elections takes the EU's tally of Belarusian lawmakers, officials, judges and military commanders to 166 people, including 78 who were blacklisted on Monday.
Britain, the United States and Canada added individuals to their sanctions lists, although it was not immediately clear if those now blacklisted in Belarus are all subject to the same travel bans and asset freezes across all countries.
The United States said it hit people with top jobs in the Lukashenko government including the ministry of internal affairs and the ministry of information.
The EU targeted Defence Minister Viktor Khrenin, the transport minister and the air force commander, as well as judges, lawmakers and officials.
Britain's sanctions on Monday included measures against London-registered BNK (UK) Ltd, which negotiates contracts for exports of Belarusian oil product.