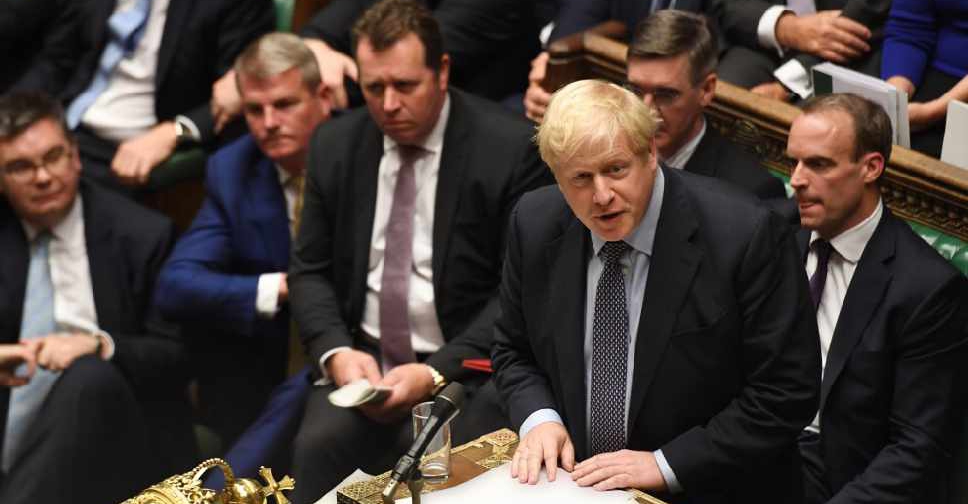 JESSICA TAYLOR / UK PARLIAMENT / AFP
Prime Minister Boris Johnson has sent an unsigned letter to the European Union requesting a delay to Britain's exit from the bloc.
The request was accompanied by a second signed letter arguing against it.
Johnson also sent a third letter, penned by Sir Tim Barrow, the UK's Permanent Representative in Brussels, that clarified that the first letter was from Parliament and not the government.
The letters were sent after MPs on Saturday voted by 322 to 306 to request an extension until January 31, 2020.
EU Council President Donald Tusk tweeted that he had received the extension request and would now consult EU leaders "on how to react".