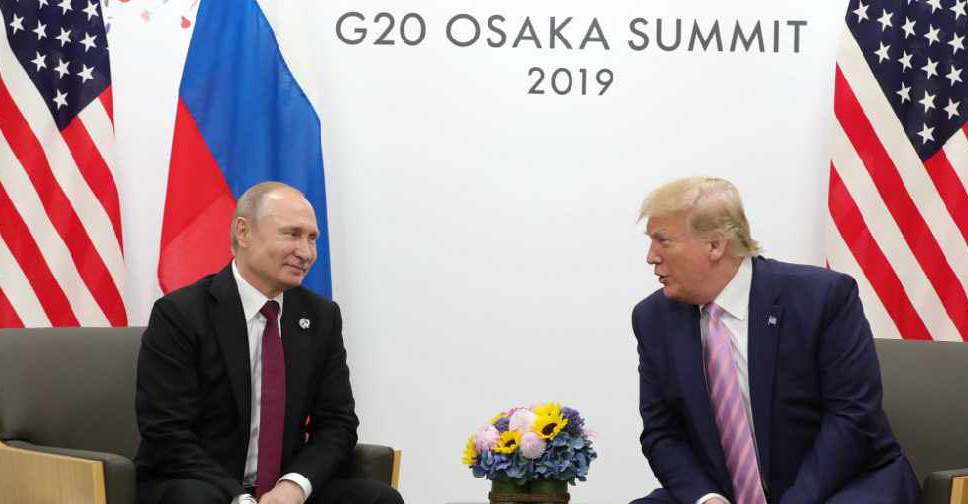 Mikhail KLIMENTYEV / SPUTNIK / AFP
President Donald Trump playfully warned his Russia counterpart Vladimir Putin against meddling in US elections.
At their first meeting since Robert Mueller's Russia probe wrapped up, Trump smirked and wagged his finger at the smiling Russian President and said: "Don't meddle in the election, please."
The leaders were holding talks on the sidelines of the G20 summit in Japan.
Trump said he enjoyed a "very, very good relationship" with Putin, and said, "many positive things are going to come out of the relationship."
"We have many things to discuss, including trade and some disarmament, some little protectionism, in a very positive way," he added.