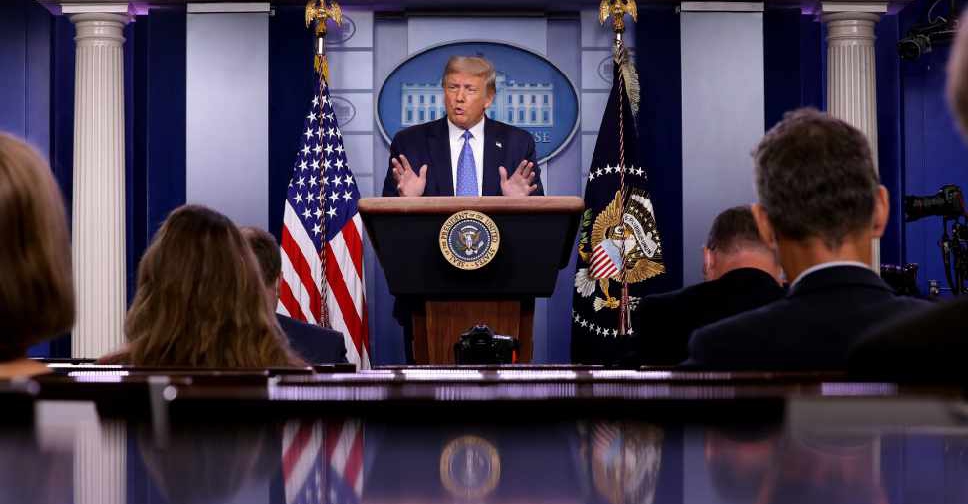 CHIP SOMODEVILLA / GETTY IMAGES NORTH AMERICA / GETTY IMAGES VIA AFP
US President Donald Trump on Wednesday announced a plan to send federal agents to some cities to crack down on a "surge" of violent crime.
"Today I'm announcing a surge of federal law enforcement into American communities plagued by violent crime," he said. "This bloodshed must end; this bloodshed will end."
Chicago Mayor Lori Lightfoot and New Mexico Governor Michelle Lujan Grisham, both Democrats, welcomed the federal help, so long as it was to assist local law enforcement with community policing and public safety.
They, however, rejected the use of federal agents for the kind of protest crackdown seen in Portland, Oregon, saying such actions would be met with legal action.
In fact, Lightfoot urged Chicagoans to watch for any sign that federal agents, especially DHS officers, were stepping "out of line".
Meanwhile, Trump said he hopes his "law and order" push will resonate with his political base as he trails Democrat Joe Biden in opinion polls ahead of the November presidential election.
The initiative, however, risks inflaming tensions running high in many cities in the wake of the controversial death of African-American George Floyd while in police custody.