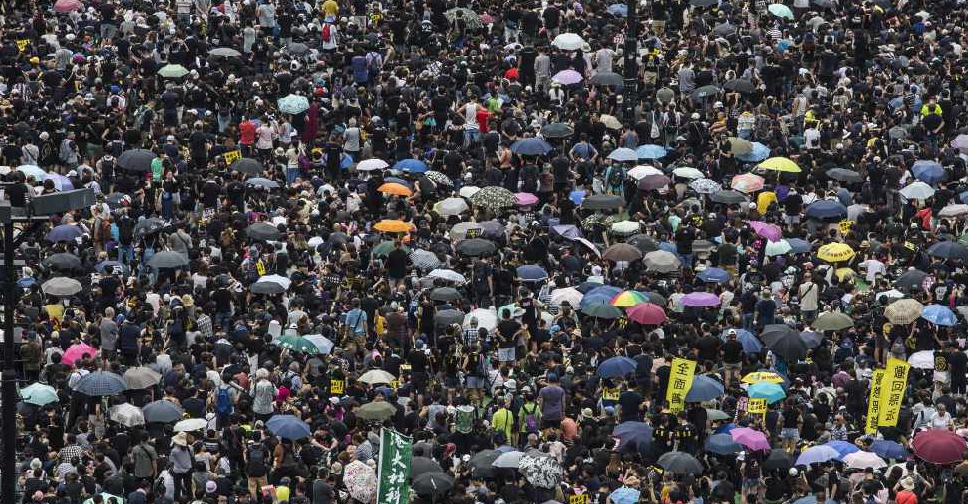 ISAAC LAWRENCE / AFP
Tens of thousands of Hong Kong activists gathered on Sunday for a major rally in Victoria Park to mark the eleventh week of anti-government demonstrations.
Students protestors, who braved the heavy downpour, admitted that "it's a torture to just turn up" but claimed they were left with no choice.
"We have to continue until the government finally shows us the respect that we deserve," he said.
Seated on concrete football fields, protesters flashed placards with slogans that read "Free Hong Kong!" and "Democracy now!".
Demonstrators are seeking complete withdrawal of the controversial extradition bill, a waiver of charges against the arrested, an independent inquiry into police brutality, and the resignation of Hong Kong's Beijing-backed leader Carrie Lam.