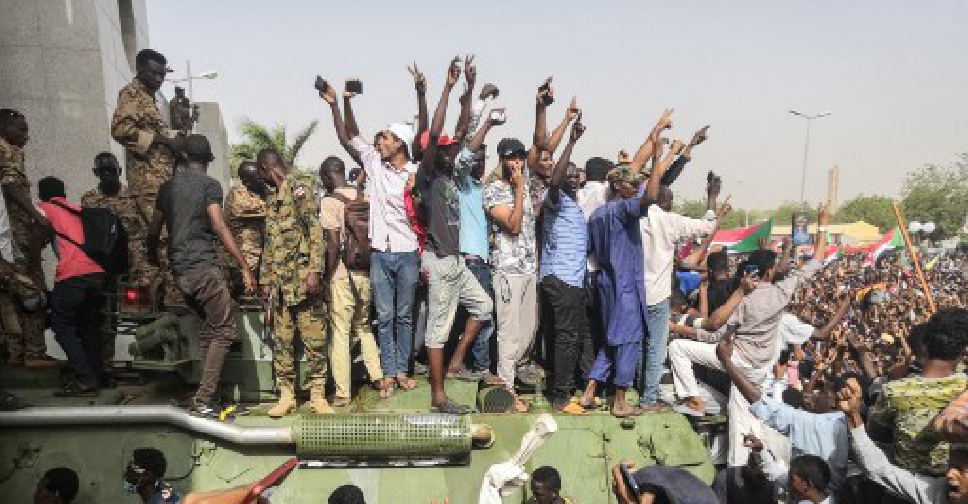 TOPSHOTS - SUDAN - UNREST - DEMO
Thousands of people in Sudan have ignored a curfew declared by the country's new military council.
It comes after President Omar al-Bashir was ousted and arrested on Thursday following months of protests.
Large crowds are still the streets of the Sudanese capital Khartoum.
They claim the military council is still part of the same regime that has been overthrown.
Fears are growing that a violent confrontation between protesters and the army could erupt at any time.
Calls for calm have been issued by the United Nations and the African Union.