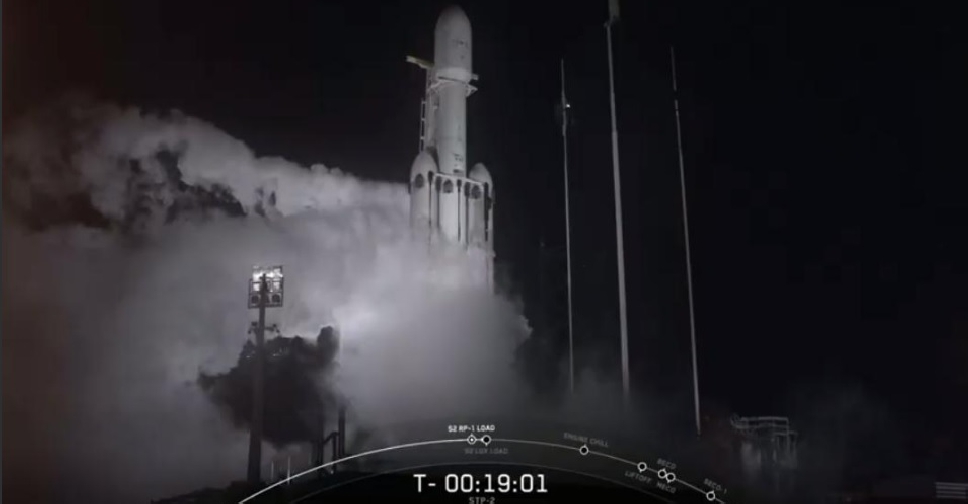 Twitter
SpaceX marked a milestone on Tuesday as its Falcon Heavy rocket successfully lofted two dozen satellites into the orbit.
The craft blasted off at 0630 GMT from Kennedy Space Center in Florida.
It marks the Falcon Heavy's first flight at night and third launch so far.
Commissioned by the US Department of Defence, it carried payloads for agencies including NASA and National Oceanic and Atmospheric Administration (NOAA), defence department laboratories, universities and a NGO.