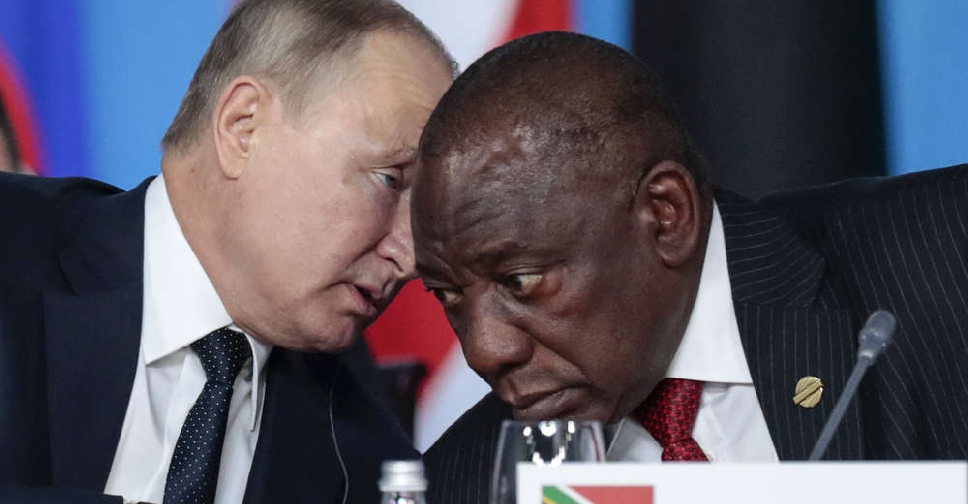 AFP
South African officials on Friday hit back at US accusations that a Russian ship had collected weapons from a naval base near Cape Town late last year, a move investors fear could lead Washington to impose sanctions.
The US ambassador to South Africa Reuben Brigety said on Thursday he was confident that a Russian ship under US sanctions took aboard weapons from the Simon's Town base in December, suggesting the transfer was not in line with Pretoria's stance of neutrality in Russia's war against Ukraine.
Western diplomats were alarmed at South Africa carrying out naval exercises with Russia and China this year, and at the timing of a visit by Russian Foreign Minister Sergei Lavrov.
South Africa is one of Russia's most important allies on a continent divided over its February 2022 invasion of Ukraine, but says it is impartial and has abstained from voting on UN resolutions on the war.
Russian President Vladimir Putin on Friday had discussed the conflict in Ukraine in a phone call with South African President Cyril Ramaphosa, the Kremlin said.
Ramaphosa's office said on Thursday that an inquiry led by a retired judge would look into the US allegation. On Friday, a minister responsible for arms control and a foreign ministry spokesman said South Africa had not approved any arms shipment to Russia in December.
"We didn't approve any arms to Russia ... it wasn't sanctioned or approved by us," Communications Minister Mondli Gungubele, who chaired the National Conventional Arms Control Committee when the purported shipment took place, told 702 radio.
He did not say whether or not an unapproved shipment had left South Africa.
South Africa's defence department said on Friday it would give its side of the story to the government's inquiry.