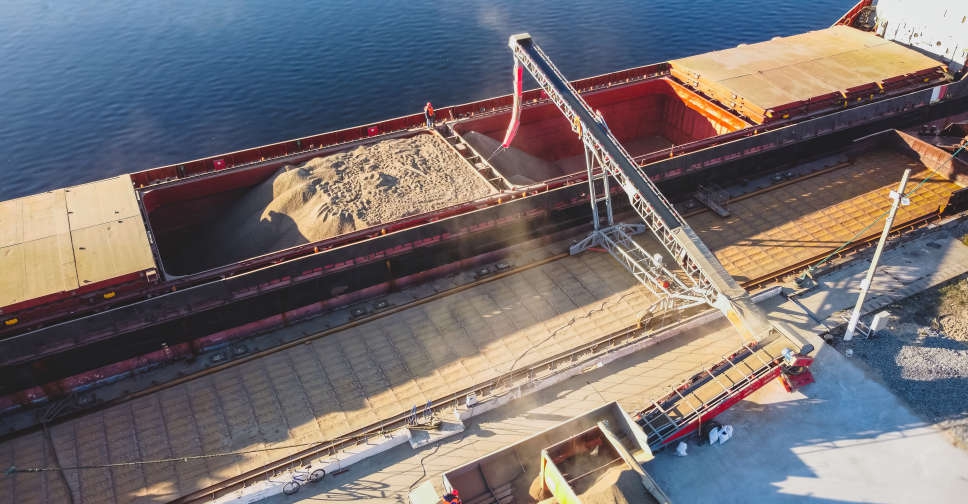 shuttershock - AlyoshinE
Ukrainian Infrastructure Minister Oleksandr Kubrakov said the second caravan of ships with Ukrainian agriculture products sailed from Ukrainian Black Sea ports on Sunday as part of a deal to unblock Ukrainian sea exports.
He tweeted that four bulk carriers Mustafa Necati, Star Helena, Glory and Riva Wind were loaded with almost 170,000 tonnes of grain.
The first four ships left Ukraine last week under the frame agreement signed by Ukraine, Russia, Turkey and the United Nations.
The first grain ship to leave a Ukrainian port under a deal brokered last month will not arrive in Lebanon on Sunday as planned, the Ukrainian embassy in Lebanon said.
The Razoni left Odesa on the Black Sea early last Monday carrying 26,527 tonnes of corn and was set to dock on Sunday in the northern Lebanese port city of Tripoli.
But the Ukrainian embassy in Lebanon told Reuters on Sunday the ship was "having a delay" and "not arriving today," with no details on a new arrival date or the cause of the postponement.
Shipping data on MarineTraffic.com showed the Razoni off the Turkish coast on Sunday morning.
The shipment was made possible after Turkey and the United Nations brokered a grain and fertiliser export agreement between Moscow and Kyiv last month - a rare diplomatic breakthrough in a drawn-out conflict of attrition.
The U.N. had warned that the halt in grain shipments from Ukraine through the Russian-dominated Black Sea could prompt outbreaks of famine around the world.