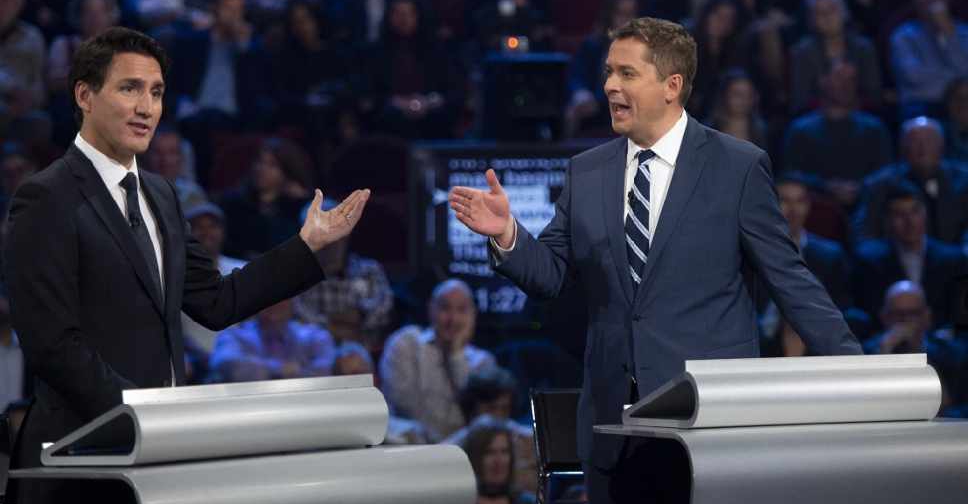 Sean Kilpatrick / POOL / AFP
Canada's main opposition leader launched a scathing attack on Prime Minister Justin Trudeau during a two-hour televised debate on Monday. 
"Mr. Trudeau, you are a phoney and you are a fraud and you do not deserve to govern this country," Andrew Scheer said while claiming the PM didn't deserve to be re-elected on October 21.
He also touched upon Trudeau's controversial face painting picture, disclosing how the leader had not disclosed how many times he had put on dark makeup in the first place.
"He can't even remember how many times he put blackface on, because the fact of the matter is he's always wearing a mask," Scheer said.
Trudeau hit back at his rival, accusing him of trying to give tax breaks to Canada's richest people and harbouring an extreme right-wing agenda.
Scheer also faces questions about why he didn't disclose his dual Canadian-US citizenship.
Opinion polls show Scheer's Conservatives has a good chance of defeating the ruling Liberals.
The debate - the only one to be held in English - has traditionally been regarded as crucial to winning over the voters.