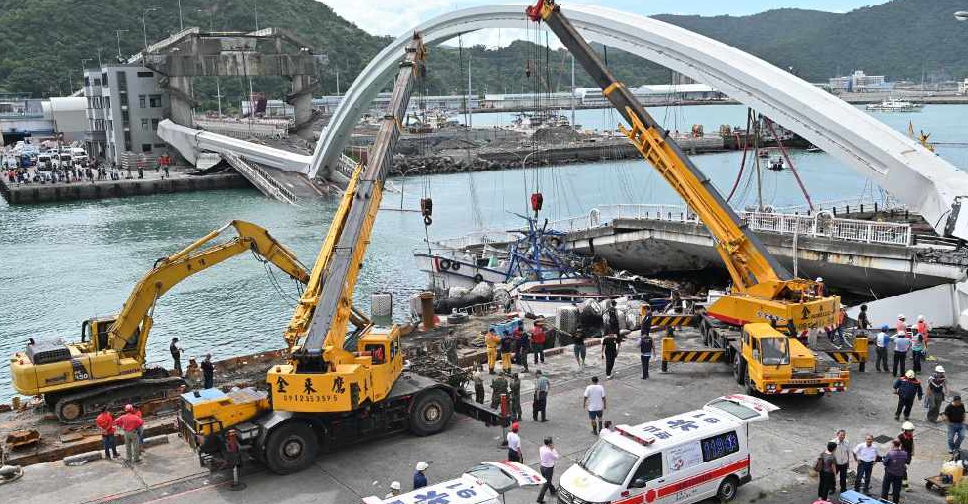 Sam YEH / AFP
Efforts are on to rescue six fishermen feared trapped after a bridge collapsed into a harbour in northeastern Taiwan on Tuesday.
An emergency centre has been set up and marines and the navy were helping with the rescue efforts.
According to Taiwan's Central News Agency, seven people have been rescued so far, with six suffering serious injuries.
Officials said the "bridge collapsed at around 9:30 am (local time) while an oil tanker vehicle was on it, setting the vehicle on fire".
It damaged three fishing boats and two vehicles.
The reason for the collapse was not immediately clear.