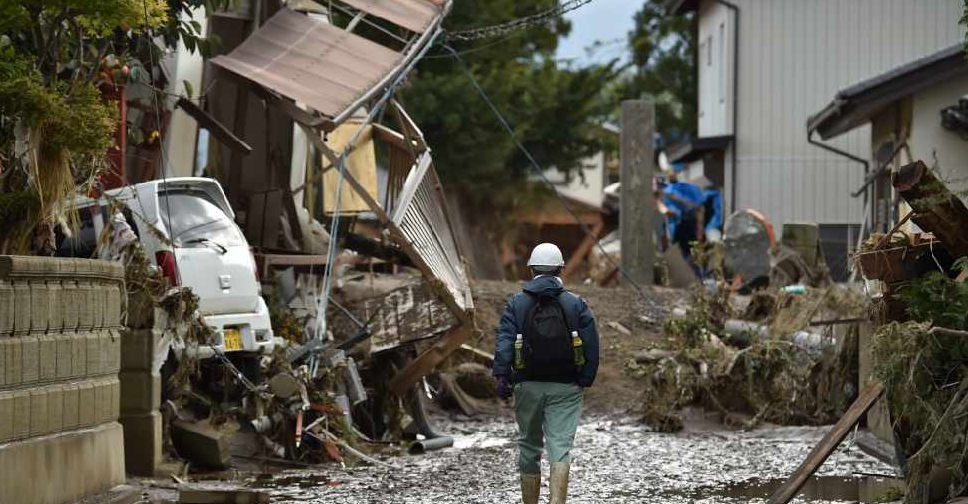 Kazuhiro NOGI / AFP
Rescuers in Japan slogged through mud and debris in a grim search for the missing, as the death toll from Typhoon Hagibis climed to 66.
Thousands of police, fire officials and military personnel have been pressed into action.
More than 200 people have been injured and 15 more still reported three days after Typhoon Hagibis smashed into central and eastern Japan.
Officials said around 133,000 homes continue to remain without water, while 22,000 have no power.
"The national government will continue to do everything possible so that the victims of this disaster can return to their normal lives as soon as possible," Prime Minister Shinzo Abe told a parliamentary committee.