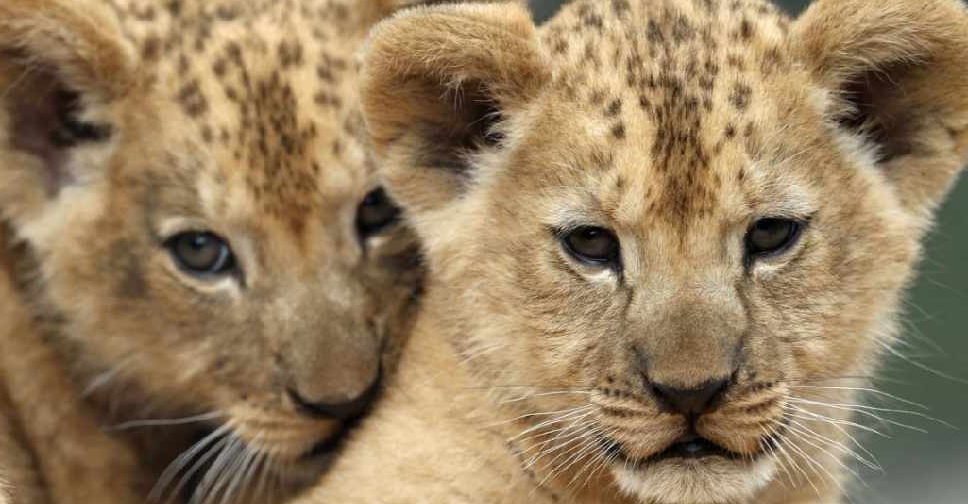 Twitter
Two Barbary lion cubs have made their public debut at Czech Republic's Dvur Kralove Safari Park and Zoo.
Yet to be named, the male and female cubs have joined the zoo's existing Barbary lion pride that includes mum Khalila, dad Bart and his brother Napoleon.
The two-month-old cubs are "still dependent on their mother's milk" but since they've started "to react to meat" it will soon be added to their diet, the zoo's spokesperson said.
According to reports, Barbary lions went extinct in the wild in the 1960s and fewer than 100 are estimated to live in captivity.