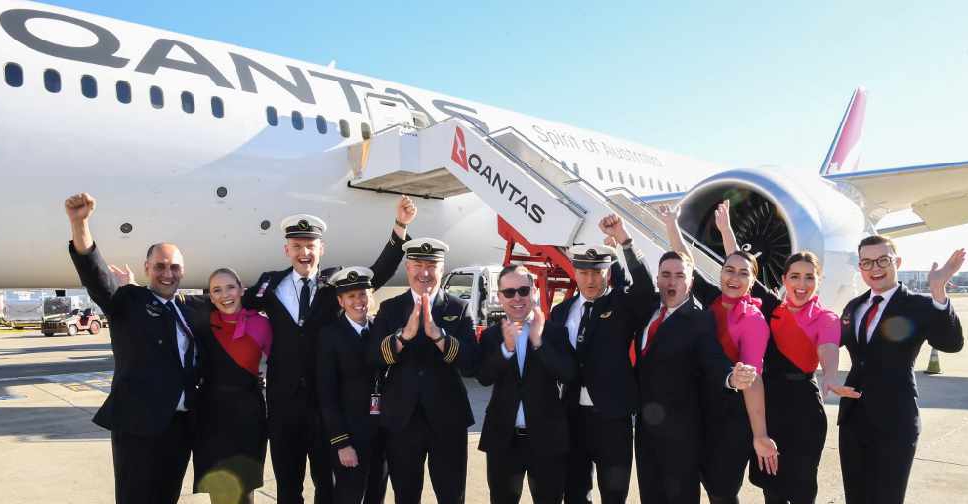 DAVID GRAY / QANTAS / AFP
Australian carrier Qantas has completed a historic non-stop commercial passenger flight from New York to Sydney in just over 19 hours.
The test flight was researching the effect the plane journey would have on passengers, crew and pilots.
Carrying 50 passengers and crew, Boeing 787-9 Dreamliner touched down in Sydney on Sunday after a 16,200-km journey lasting 19 hours and 16 minutes.
"This is a really historic moment for Qantas, a really historic moment for Australian aviation and a really historic moment for world aviation," said Qantas chief executive officer, Alan Joyce, who took the flight, said after landing.
With the aim to limit jet lag, a few medical experts were on board to monitor passenger sleep patterns and food and beverage consumption.
The airline expects to decide on whether to start the routes by the end of 2019.