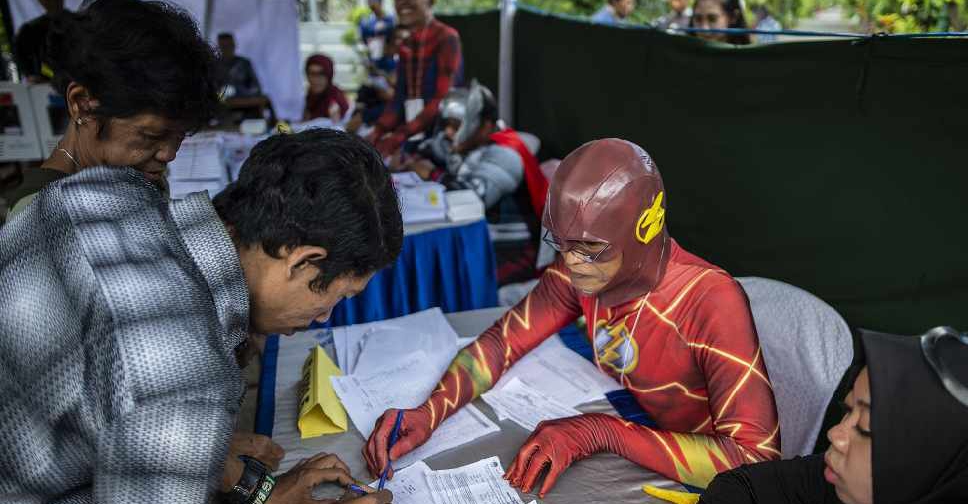 Indonesian election workers dressed in superhero costumes register voters at a polling station in Surabaya. JUNI KRISWANTO / AFP
Tens of millions of Indonesians head to the polls Wednesday to vote for a new president.
The single-day election will see incumbent President Joko Widodo pitted against longtime rival and former army general Prabowo Subianto.
The polling is scheduled to close at 06:00 GMT and a series of "quick counts" are expected to give preliminary results within hours.
The final result will be announced by the election commission in May.