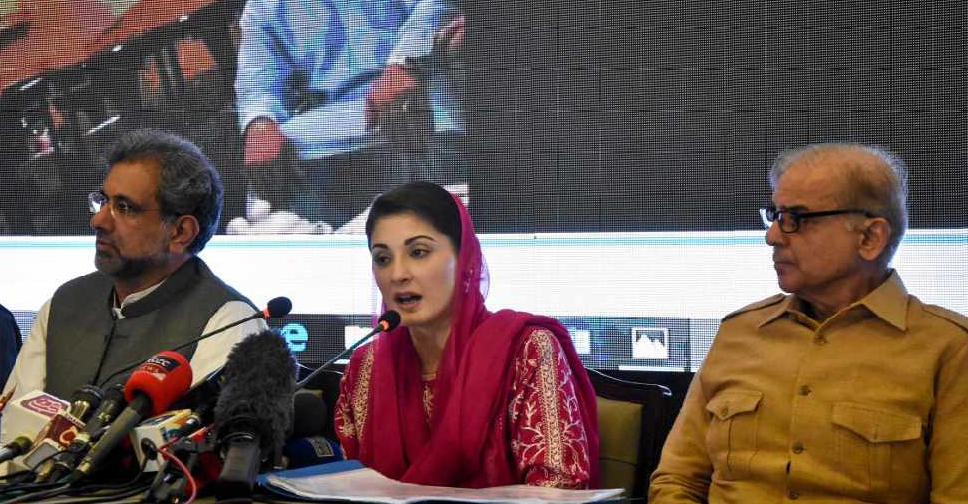 ARIF ALI / AFP
Daughter of former Pakistan premier Nawaz Sharif has claimed that an accountability court judge confessed he had been "blackmailed" to convict her father.
Addressing a press conference in Lahore on Saturday, Maryam Nawaz, alongside the top leadership of the Pakistan Muslim League-Nawaz (PML-N), released a video that shows the judge claiming he was coerced to sentence Sharif despite lack of evidence.
She asserted that her father's seven-year sentencing in the Al-Azizia corruption case was severely compromised.
Nawaz and his family have denied any wrongdoing and allege the corruption cases are politically motivated.