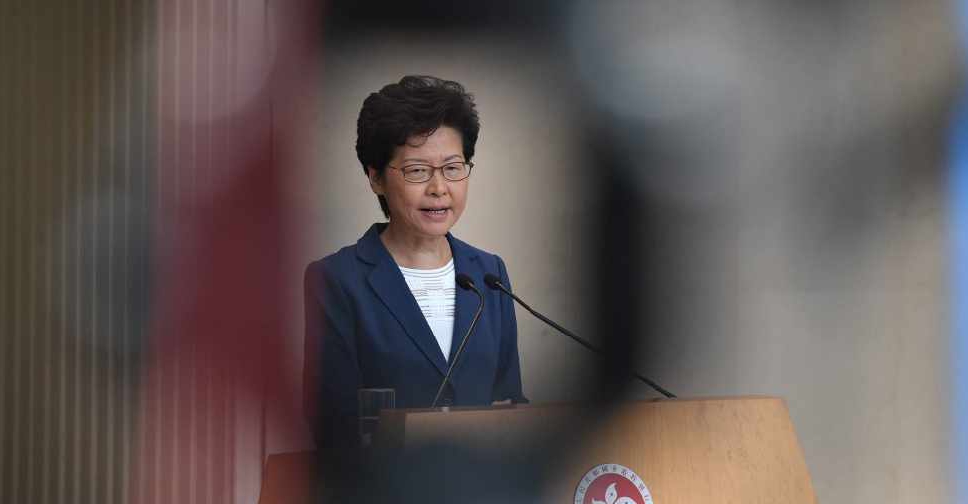 Nicolas ASFOURI / AFP
Hong Kong's embattled leader Carrie Lam said she had no plans to use sweeping emergency powers to introduce new laws.
Her comments come as the city struggled to return to normalcy after three days of violent protests over the recently introduced face mask ban.
During the press conference, Lam emphasised that Hong Kong was equipped to handle the situation on its own, as it braced for more demonstrations through the week.
"That is also the position of the central government - that Hong Kong should tackle the problem on her own. But if the situation becomes so bad then no options can be ruled out, if we want Hong Kong to have another chance," she said.
Offices have reopened and the city's metro rail system partially functional on Tuesday.
Lam also hinted that the ongoing protests had negatively impacted tourism revenue.