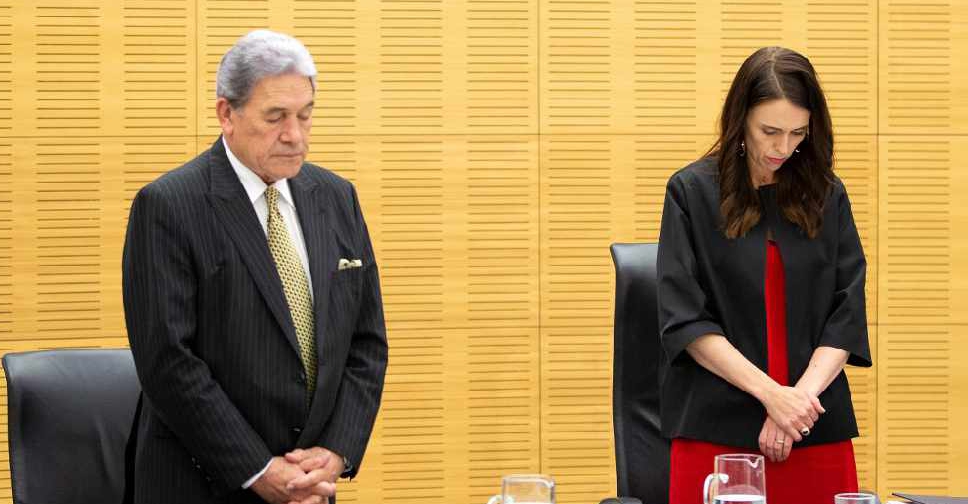 Hagen Hopkins / POOL / AFP
A minute's silence has been observed in New Zealand to honour the victims of last week's fatal volcanic eruption.
"Those who have been lost are now forever linked to New Zealand, and we will hold them close," Prime Minister Jacinda Ardern wrote on her official Instagram account, after leading Monday's minute of silence in Parliament.
The tribute marks a week since the tragedy and was held at the exact moment of the eruption.
The official death toll stands at 16, with recovery teams still unable to locate the last two bodies on the island.
A further 26 people remain in hospitals in New Zealand and Australia, many with severe burn injuries.