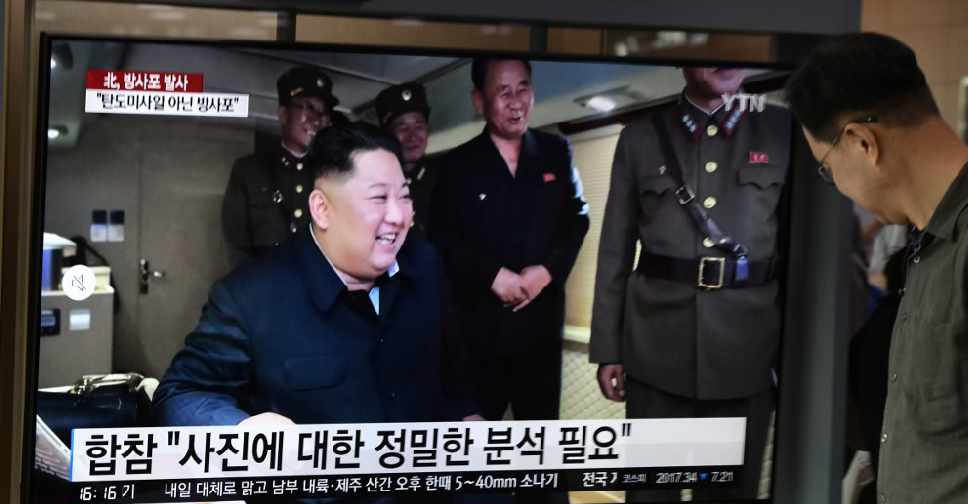 Jung Yeon-je / AFP
North Korean leader Kim Jong-Un said his country's latest missile launch was a warning to the US and South Korea over their joint military drills.
According to state media KCNA, Kim said the latest missile test was "an occasion to send an adequate warning to the joint military drill now underway by the US and South Korean authorities".
Tuesday's missile launch, the North's fourth in less than two weeks, seems to have stalled denuclearisation talks with Washington after it was revived during an impromptu meeting between its leaders in June.