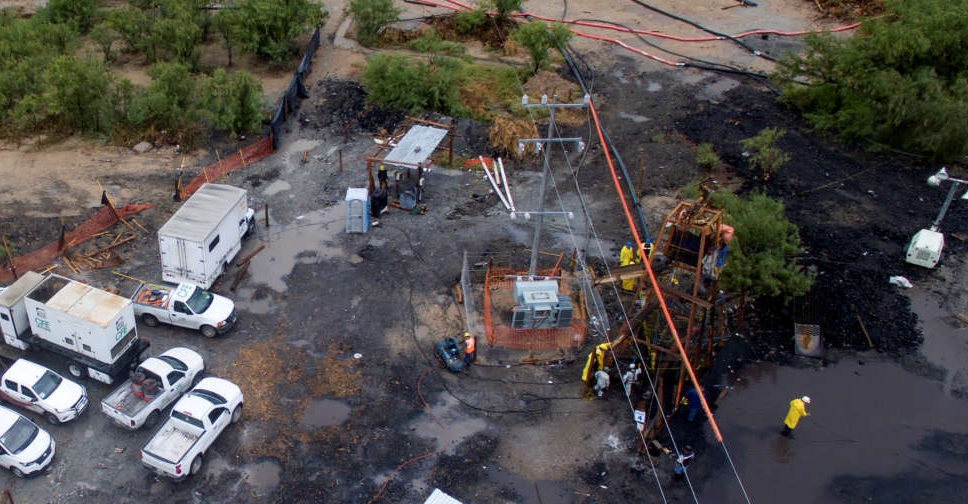 AFP/ PEDRO PARDO
Mexico's efforts to save 10 miners who became trapped in a flooded coal mine 13 days ago hit another setback as underground water levels have surged higher, officials said.
The miners became confined underground at the Pinabete mine in the border state of Coahuila on August 3 when their excavation work led a tunnel wall to collapse and unleashed flooding.
The surge came from the nearby Conchas Norte mine, which closed due to flooding in 1996 and has since accumulated nearly 2 million cubic metres of water, said Laura Velazquez, head of Mexico's civil protection agency.
Engineers now plan to seal off the Pinabete and Conchas Norte mines from one another while continuing to pump water out of Pinabete, Velazquez said.