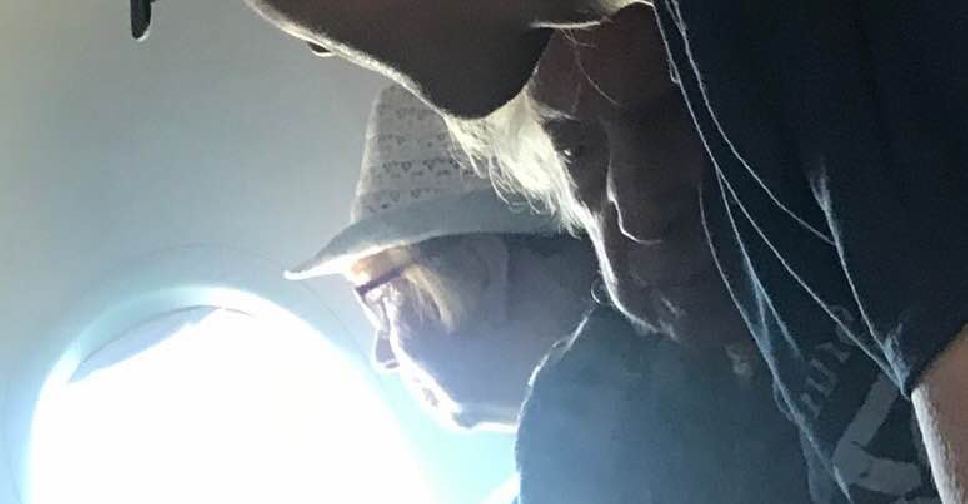 Facebook / Megan Ashley
A man has been widely praised on social media for an act of kindness he displayed on a flight from San Diego to Nashville.
According to fellow passenger Megan Ashley, the man went out of his way to comfort a 96 year old woman who hadn't flown in 15 years.
Ashley said he held the woman's hand during takeoff and then allowed her to hug him when the domestic flight experienced turbulence.
The elderly woman, who was scared of flying, was on her way to Kansas City for her birthday to go see her family.