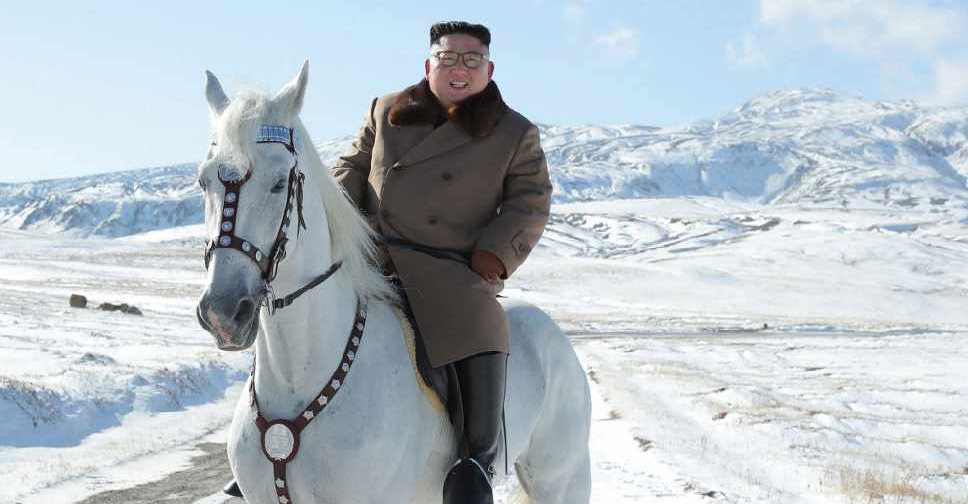 STR / KCNA VIA KNS / AFP
North Korean leader Kim Jong-Un has made yet another improbable trek to the top of the "sacred" Mount Paektu.
After releasing a series of photos the state news agency KCNA added that Kim Jong-un is planning "a great operation to strike the world with wonder".
"His march on horseback in Mt Paektu is a great event of weighty importance in the history of the Korean revolution," it added.
It is unclear what the operation might involve, but Kim's visits to the mountain have typically surrounded key events and major leadership decisions.