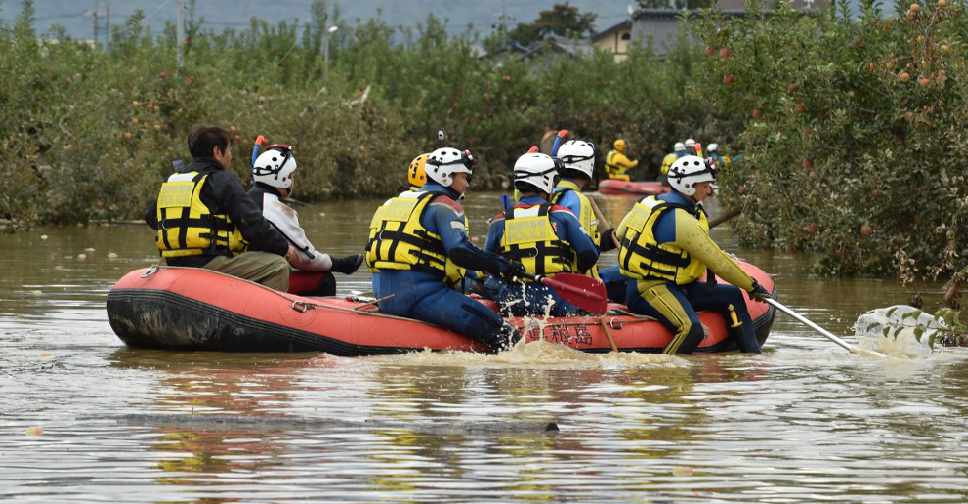 Kazuhiro NOGI / AFP
Rescue efforts are underway to find survivors after Typhoon Hagibis left vast sections of towns in central and eastern Japan under water.
More than 110,000 police officers, fighter fighters, soldiers and coastguard personnel, as well as some 100 helicopters have been mobilised for Monday's rescue operations, officials added.
"There still are many residents who have yet to be accounted for. Our people in uniform are working day and night in search and rescue operations," Prime Minister Shinzo Abe told an emergency meeting of ministers.
"Damage has been made in an extremely wide range of areas, and more than 30,000 people are still being forced to remain in the state of evacuation."
Typhoon Hagibis made landfall on Japan's main island of Honshu on Saturday, leaving at least 40 people dead and 189 injured.