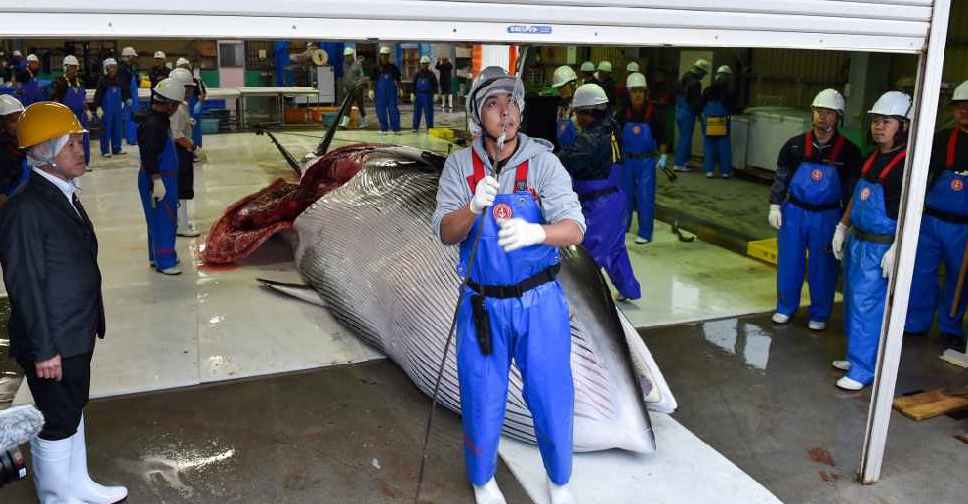 Kazuhiro NOGI / AFP
A small Japanese fleet caught their first whales on Monday in the first commercial hunt in more than three decades.
Five ships sailed out of Kushiro in northern Japan, on Monday, while three whaling boats left Shimonoseki in southwestern Japan.
According to reports, the ships have a permit to catch 227 whales - minke, Bryde's and sei - before the end of the year.
Tokyo had announced in December its decision to leave the International Whaling Commission (IWC) to resume hunting.
It was in 1986 that Japan had stopped commercial hunting and switched to so-called research whaling a year later.