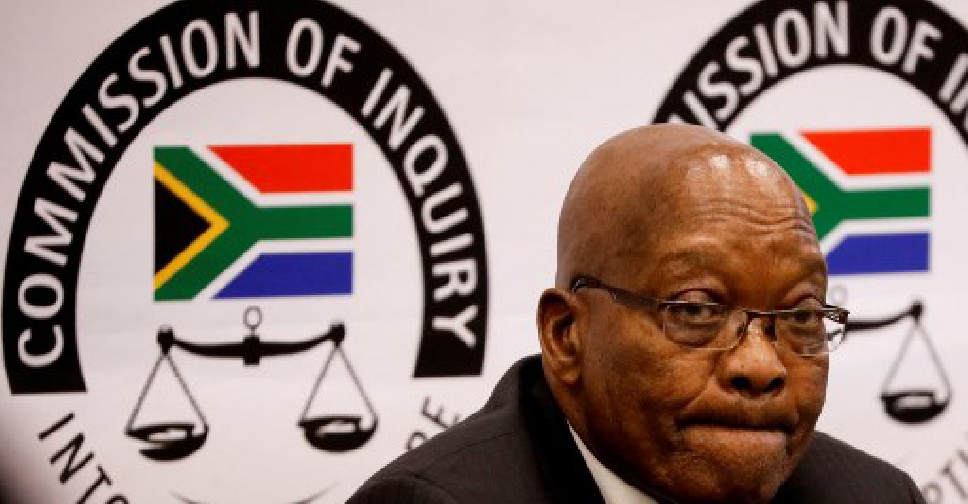 MIKE HUTCHINGS / POOL / AFP
Jacob Zuma will stand trial on corruption charges.
It comes after a court denied the former South African President a permanent stay of prosecution.
Zuma is facing charged connected to a USD$ 2.5 billion (AED 9.1 billion) arms deal.
The ruling was made by Judge Jerome Mnguni in the Pietermaritzburg High Court.
Zuma's trial will start on October 15.