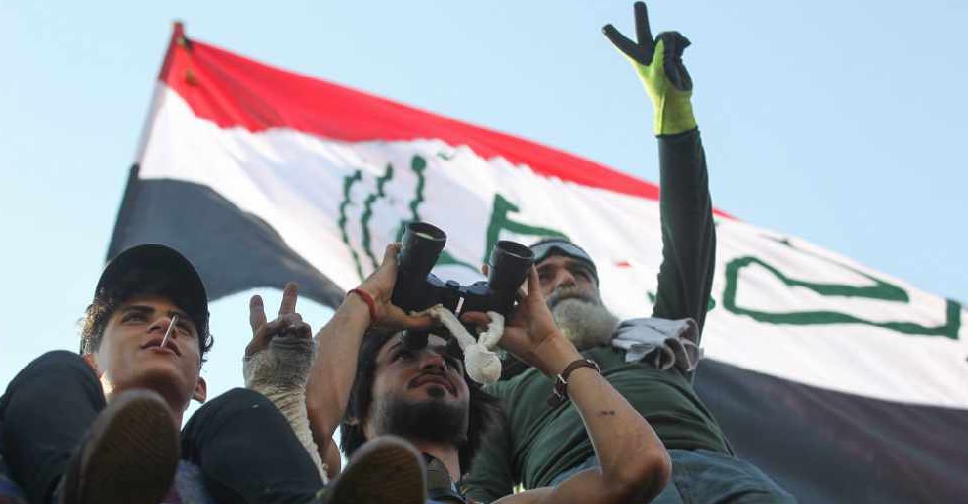 AHMAD AL-RUBAYE / AFP
Iraqi protesters have started to block roads in Baghdad as they push for a change to the political system.
Demonstrators were seen parking cars at key junctions of the city, with banners reading "Roads closed by order of the people".
Thousands of students were staging sit-ins at their schools, and government offices remained closed on the first day of the working week.
This comes after Iraqi President Barham Saleh last week announced that Prime Minister Adel Abdul Mahdi would resign if political parties could agree on his replacement.
Since the beginning of October, tens of thousands of people have taken part in protests, which blame the political elite for widespread corruption, high unemployment and poor public services.