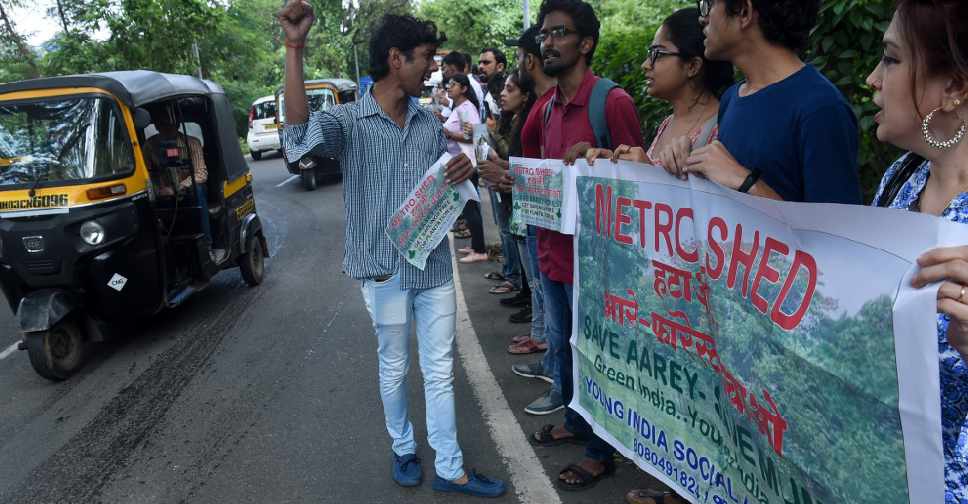 Indranil MUKHERJEE / AFP
India's Supreme Court on Monday halted the cutting of trees in the city of Mumbai for a subway project.
A two-judge bench said it will look into the legality of tree felling in the Aarey region and instructed the authorities to maintain the status quo.
Thousands of residents in Mumbai have opposed to the felling of some 2,700 trees to build a parking shed for the metro.
The next hearing has been posted for October 21.
The court also ordered the state government to release all activists who were detained over the weekend while trying to stop officials from cutting the trees.