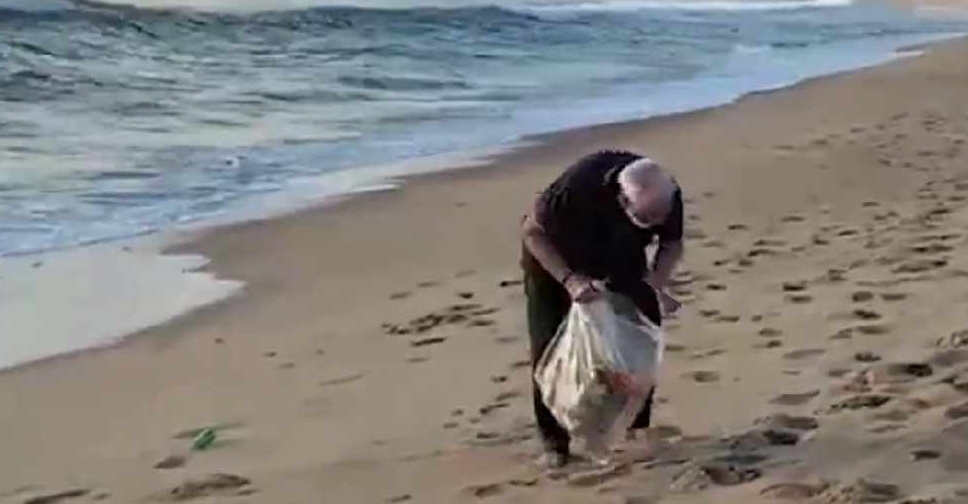 India's Prime Minister has picked up litter from a beach resort in New Delhi.
Narendra Modi was hosting Chinese President Xi Jinping for summit talks at the hotel when he went for the early morning stroll on the shores of Mamallapuram.
He collected plastic bottles, banana skins and other garbage in a big plastic bag before handing it over to hotel staff.
It's part of Modi's efforts to address the lack of cleanliness in public places in India.
He later posted a video of himself picking up the trash on Twitter, saying "Let us ensure our public places are clean and tidy! Let us also ensure we remain fit and healthy."