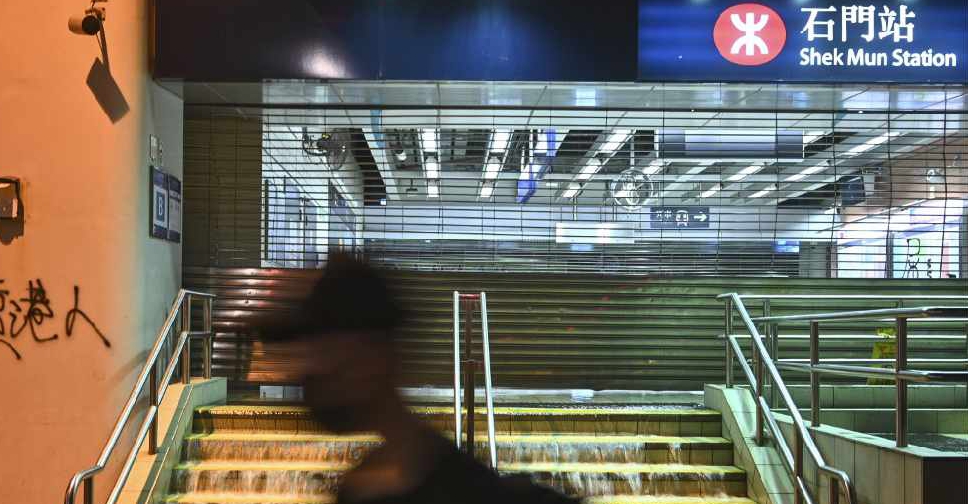 Philip FONG / AFP
All subway and train services in Hong Kong have been suspended on Saturday as the city braces for more demonstrations after a night of chaos.
"All MTR services covering the Heavy Rail including Airport Express, Light Rail and MTR bus cannot be resumed this morning," the city's rail operator said in a statement.
"After the outbreak of violence at multiple districts, maintenance staff has to make sure of their own safety before they could travel to the damaged stations to inspect and assess the extent of damages at our stations, and to carry out repair works," it added.
Violent protests erupted on Friday after thousands took to the streets to voice their anger against Chief Executive Carrie Lam's facemask ban.
"Youngsters are risking their lives, they don't mind being jailed for ten years, so wearing masks is not a problem," an office worker wearing a surgical mask said.