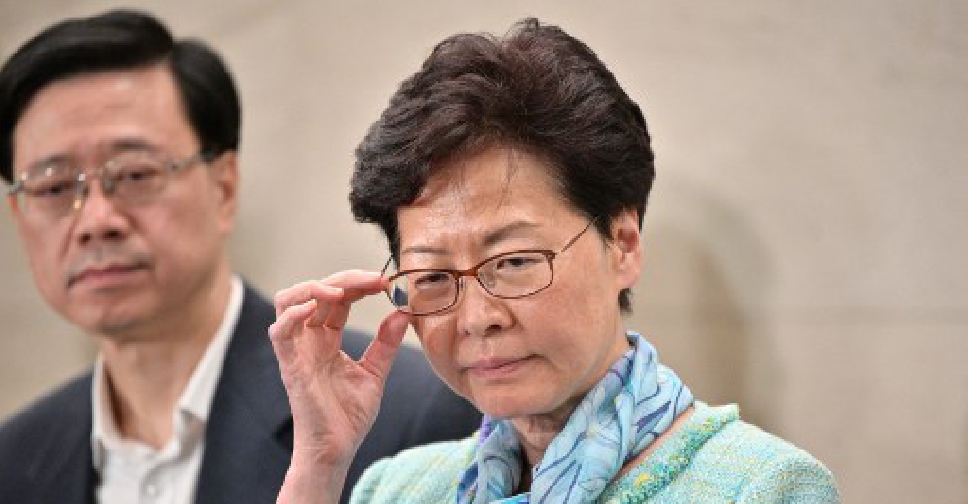 ANTHONY WALLACE / AFP
Hong Kong's leader has asked to speak to students in the city in a closed-door meeting.  
It comes after a month of protests over a proposed new law that would allow alleged criminals to be extradited to mainland China.
In an emailed statement, Hong Kong Chief Executive Carrie Lam said she had "recently started inviting young people of different backgrounds for a meeting, including university students and young people who have participated in recent protests".
However the invitation hasn't gone down well.
Students at the Hong Kong University of Science and Technology (HKUST) turned down the offer, taking objection to the fact that it would happen behind closed doors.
In a statement on Facebook, the school's union said, "The dialogue must be open to all Hong Kong citizens to participate, and allow everybody the right to speak."