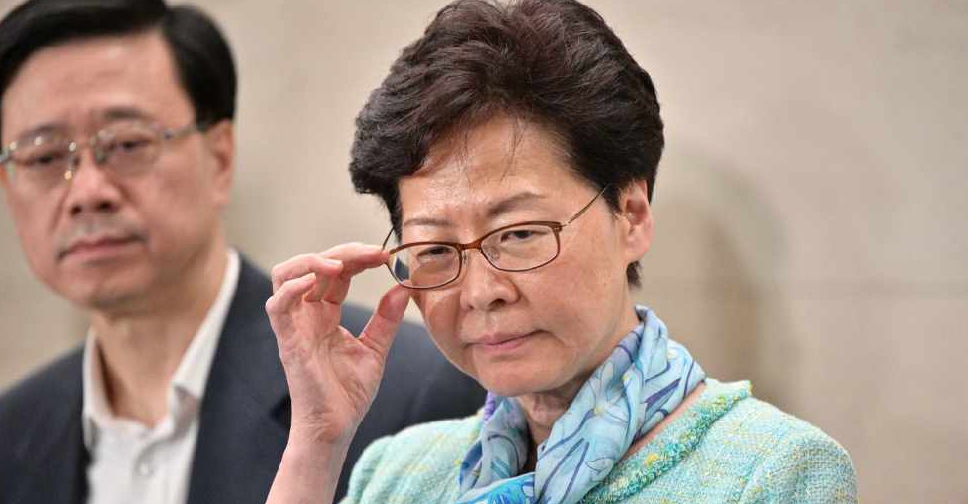 Anthony WALLACE / AFP
Hong Kong's chief executive Carrie Lam has condemned the "extreme use of violence" of protesters who stormed and vandalised a local government building.
Riot police were forced to use tear gas to clear out the Legislative Council building on Monday after protestors occupied it for nearly three hours.
Lam said "nothing is more important than the rule of law in Hong Kong" and said she hoped "society will return to normal as soon as possible".
The government had suspended the controversial extradition bill last month, but the protesters want it scrapped completely and are calling on Lam to quit.