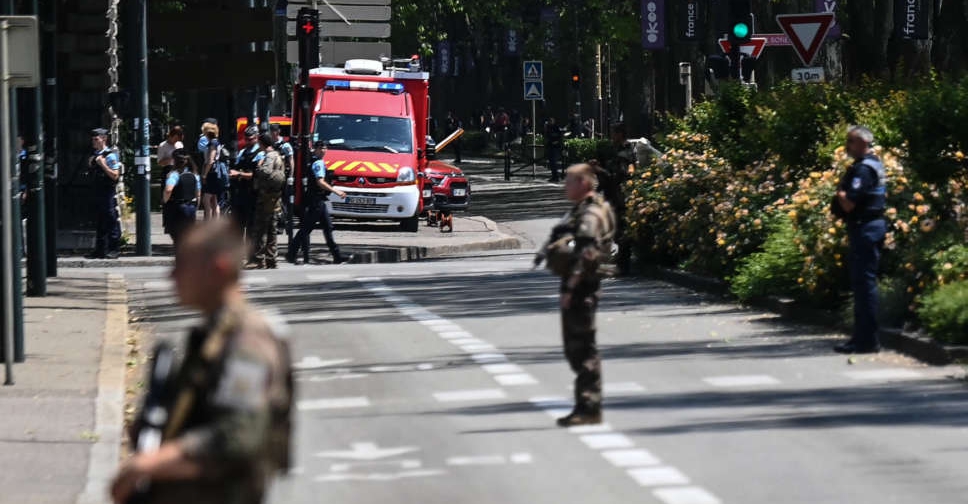 AFP
Well-wishers laid flowers on Friday at the site in the French mountain town of Annecy where an attacker stabbed four toddlers, as a shocked nation paid tribute to a backpack-wearing student who tried to stop the assault.
Two of the children were in critical but stable condition in a hospital a day after the attack, Prime Minister Elisabeth Borne said. The other two - and two pensioners who were also wounded - had less serious injuries, officials said.
President Emmanuel Macron, who called the attack an "act of absolute cowardice", headed to the nearby city of Grenoble on Friday where three of the four are being cared for.
Among the children wounded in the attack were a British national and a Dutch national.
A video of the attack, taken by a bystander and verified by Reuters, showed the assailant jump a low wall into a children's playground and repeatedly lunge at a child in a stroller, pushing aside a woman who tried to fend him off.
France hailed the bravery of 24-year-old Henri who came face-to-face with the assailant and used his backpack as a shield as he sought to block the attack.
French media dubbed the "the backpack hero".
"All I know is I was not there by chance," he told the CNews television network. "It was unthinkable to do nothing ... I followed my instincts and did what I could to protect the weak."
His Facebook and Instagram accounts were flooded with messages giving thanks for his bravery.
"You did what you could at that moment, you did not give up, you did not run. You are an angel," Instagram user Mag Capone wrote on his site.
A mass will be held in Annecy Cathedral in tribute to the victims and their families later on Friday, church authorities said.
Police have arrested a 31-year-old Syrian national who was granted asylum in Sweden 10 years ago, Borne said on Friday.
He had entered France legally, she said, and was carrying Swedish identity documents and a Swedish driving licence.