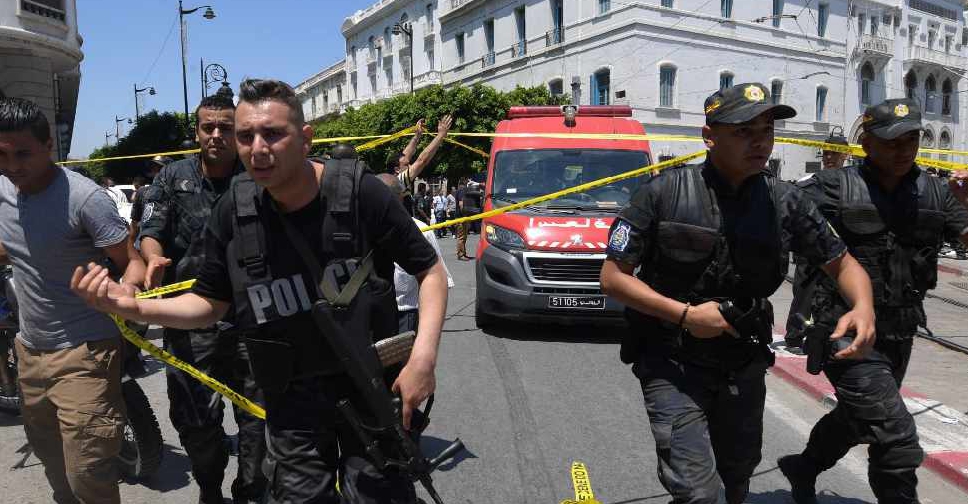 Fethi Belaid / AFP
A police officer has been killed and several others wounded in two suicide bomb attacks in the Tunisian capital on Thursday.
According to government sources, the first attack targetted a police patrol in Charles de Gaulle Street in central Tunis, killing one officer and injuring another and three civilians.
Shortly afterwards, a second suicide bomber blew himself up near a police station in al-Gorjani district, leaving four people wounded.
It was not immediately known who was behind the attack.