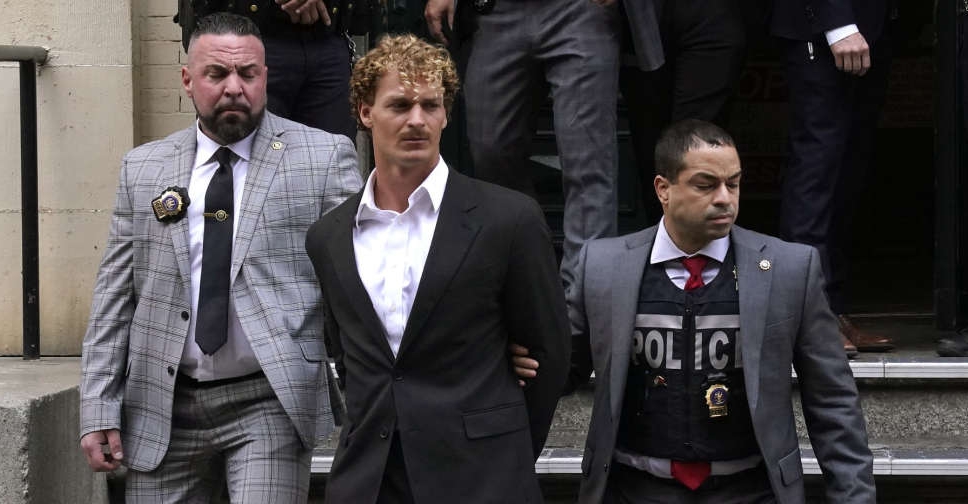 TIMOTHY A. CLARY/ AFP
A former US Marine who killed a homeless man by putting him in a chokehold on the New York City subway was charged with manslaughter on Friday, hours after he surrendered to police.
A viral video showed the man identified as Daniel Penny, putting 30-year-old Jordan Neely in a chokehold on May 1 while they rode on an F train in Manhattan.
Neely died from a compression of the neck, the medical examiner said, but Penny's lawyers said their client did not mean to kill him.
According to witnesses, Neely, who was known to impersonate Michael Jackson in the subway system, was complaining loudly about being hungry and saying he was ready to die when Penny came up behind him and gripped him around the neck.
Penny, 24, restrained him on the floor of the subway car until Neely appeared to stop moving. The man was later declared dead.
Penny was arraigned on one count of second-degree manslaughter in Manhattan Criminal Court where Judge Kevin McGrath set his bond at $100,000. The next court day is July 17.
He wore a black suit and a white shirt in court. He was handcuffed when he entered the room and was not in handcuffs when he exited after the brief hearing.
"Mr. Penny not only has ties to this community, he has in fact been a pillar of the community," his lawyer Thomas Kenniff said during the hearing, hours after his client surrendered to police.
"There is nothing less indicative of being a flight risk, in my opinion, than someone who voluntarily surrenders themselves."
A bystander's video of Neely's death drew national attention and revived a debate among New Yorkers about crime in the subway and how to deal with a growing number of homeless people in the city.
The killing, and a perception that prosecutors delayed in charging Penny, sparked protests, with some saying the incident amounted to a "lynching" and an example of "white vigilantism" against people of colour. Neely was Black and Penny is white.
In an earlier statement from his legal team, Penny expressed "condolences to those close to Mr. Neely." The statement alleged that Neely had aggressively threatened passengers riding in the subway car.
"Daniel never intended to harm Mr. Neely and could not have foreseen his untimely death," the statement said.
An attorney for Neely's family said in a statement on Monday that Penny's actions on the train and his words show that "he needs to be in prison."
A spate of attacks on train passengers last year, particularly Asian Americans, prompted New York City Mayor Eric Adams to increase police patrols and expand outreach to the mentally ill in the subway system, citing rising homelessness in the wake of the pandemic.