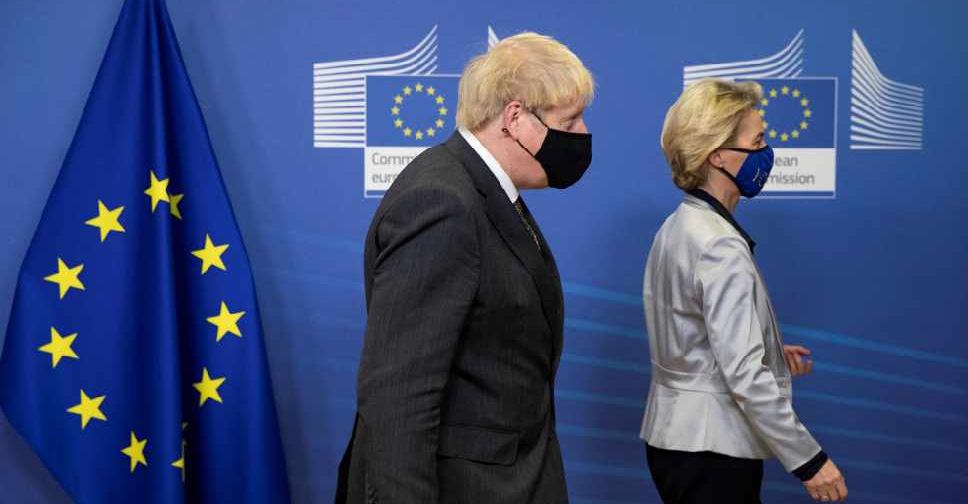 AFP
The UK and the European Union are said to be on the cusp of striking a narrow trade agreement, moving away from a chaotic finale to the Brexit split.
There was no official confirmation of a deal but a news conference is expected in London on Thursday.
Sources in London and Brussels have said that an agreement was close as the British Prime Minister Boris Johnson held a late-night conference call with his Cabinet of senior ministers, and negotiators in Brussels pored over legal trade texts.
If the deal includes zero-tariff and zero-quota, it would safeguard nearly US$1 trillion in annual trade, and support the peace process in Northern Ireland.
This is a priority for the US President-elect Joe Biden, who had warned Johnson that he must uphold the 1998 Good Friday agreement.
The UK formally left the bloc on January 31 but has since been in a transition period under which rules on trade, travel and business remained unchanged.