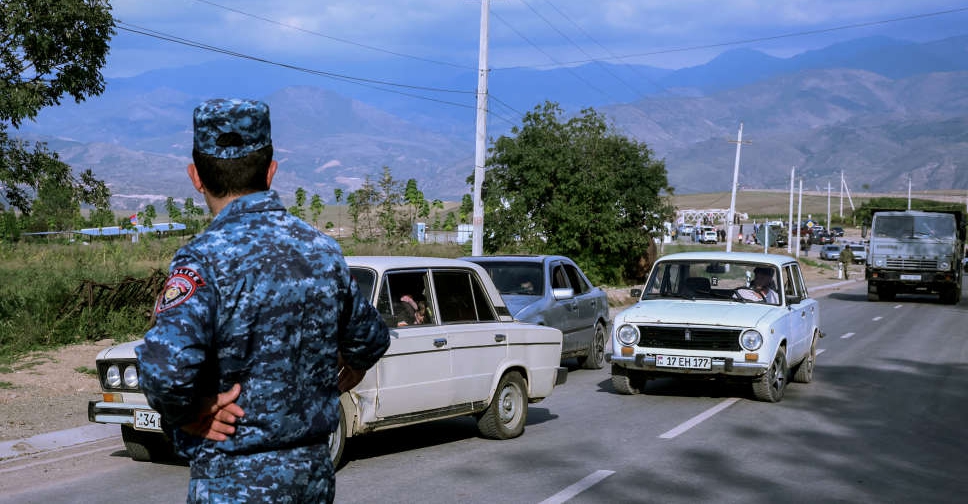 Thousands of ethnic Armenians fled the breakaway region of Nagorno-Karabakh on Monday, queuing up for fuel and jamming the road to Armenia after their decades-old separatist state was defeated by Azerbaijan in a lightning military operation.
The leadership of the 120,000 Armenians who call Karabakh home told Reuters on Sunday that they did not want to live as part of Azerbaijan and that they would leave for Armenia because they feared persecution and ethnic cleansing.
In the Karabakh capital, known as Stepanakert by Armenia and Khankendi by Azerbaijan, crowds of people were loading belongings into buses and trucks as they left for Armenia.
Refugees who reached Armenia told Reuters they believed the history of their breakaway state was finished.
The Armenian government, making preparations for thousands of refugees, said that as of 5:00 am (0100 GMT) on Monday, more than 2,900 people from Nagorno-Karabakh had crossed into Armenia.
The ethnic Armenian leadership said it would remain in place until all those who wanted to leave what they call Artsakh were able to go. Meanwhile, they urged residents to hold back from crowding the roads out, to allow the evacuation of the injured.
"We inform you that all citizens who wish to move from Artsakh to Armenia will have that opportunity," the leadership said. It said free fuel would be provided later on Monday for all those who wanted to leave the territory.
The Armenians of Karabakh, a territory internationally recognised as part of Azerbaijan, were forced into a ceasefire last week after a 24-hour military operation by the much-larger Azerbaijani military.
Azerbaijan's President Ilham Aliyev was due to host his ally Turkish President Tayyip Erdogan on Monday in the autonomous Nakhchivan exclave - a strip of Azerbaijani territory separated from the rest of the country by Armenia.
They will attend a ceremony for a gas pipeline that will bring gas to Nakhchivan and inaugurate a newly modernised military installation in the exclave, Turkey said.