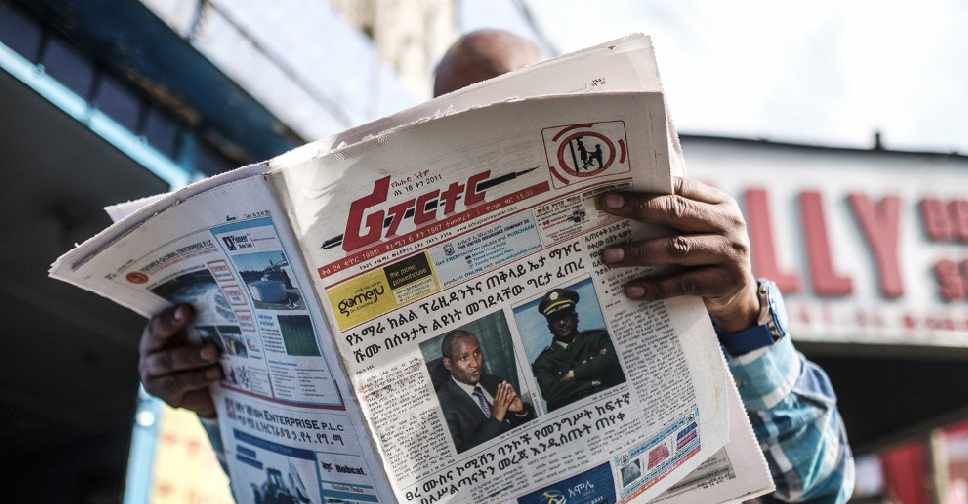 EDUARDO SOTERAS / AFP
Hundreds of soldiers and officers in uniform gathered for a memorial service for Ethiopia's slain army chief in Addis Ababa on Tuesday.
Prime Minister Abiy Ahmed and other dignitaries and officials paid their respects for the fallen heroes.
Roads in the capital were blocked for the ceremony and access to the internet blocked across the country for the third straight day.
Army chief of staff Seare Mekonnen was killed along with four other senior officials as part of what authorities describe as a foiled plot to seize control of Amhara region.
The killings are the biggest challenge yet to sweeping political and economic reforms that the 42-year-old prime minister kick-started after he took power in the Horn of Africa country in April 2018.