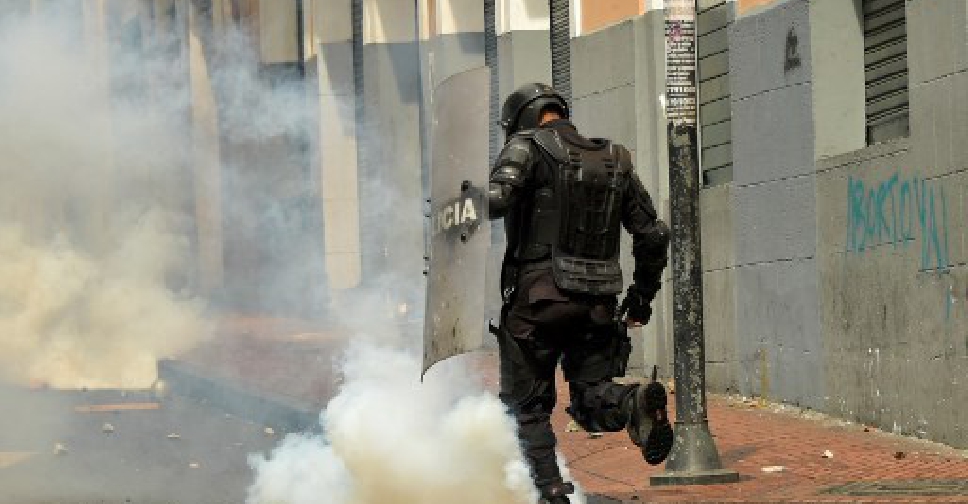 RODRIGO BUENDIA / AFP
Ecuador's President says violent protests in the country caused by fuel price rises are ending.
Lenin Moreno told reporters that "areas of violence are being controlled almost totally."
The elimination of fuel subsidies sparked the Andean oil producer's worst civil unrest in recent times.
On Thursday Moreno declared a state of emergency after protesters threw stones and put up burning barricades.