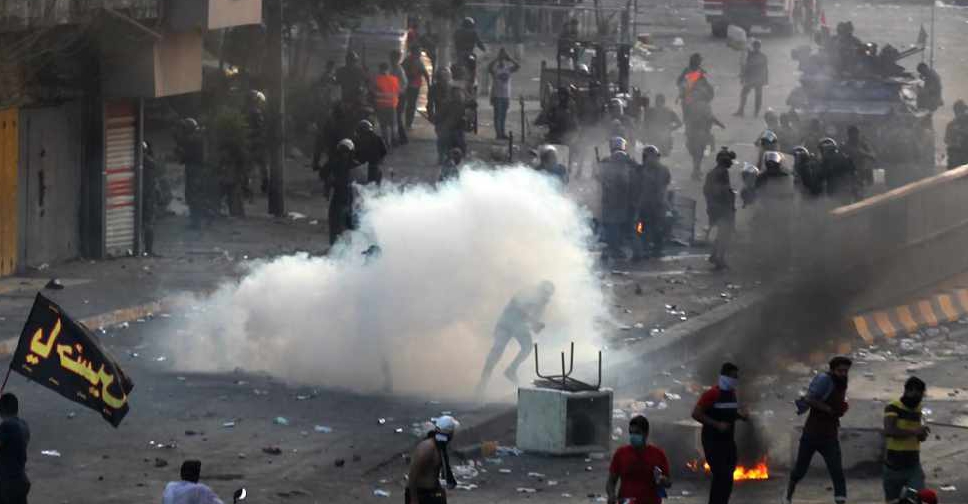 AHMAD AL-RUBAYE / AFP
A curfew is in effect in the Iraqi capital Baghdad two days after anti-government protests turned violent and left 18 people dead.
Social media platforms and internet access have been blocked in some areas, as Prime Minister Adel Abdul Mahdi mounts a massive security operation to quash the protests.
Abdul Mahdi ordered a curfew in Baghdad from 5:00 am (0200 GMT) on Thursday until further notice.
Travellers to and from Baghdad airport, ambulances, government employees and religious pilgrims are exempt from the curfew, the statement said.
The protests - over jobs, services and government corruption - are the biggest against Abdul Mahdi's government since it took office nearly a year ago.