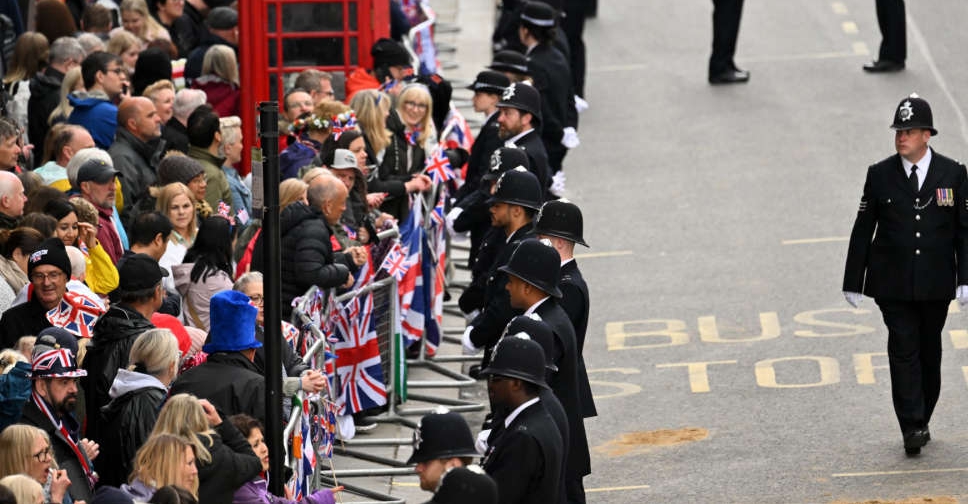 SEBASTIEN BOZON/ POOL/ AFP
Crowds from across Britain and the world gathered on Saturday in London where Charles III will be crowned king in Britain's biggest ceremonial event for seven decades, a sumptuous display of pageantry dating back 1,000 years.
Charles succeeded his mother Queen Elizabeth when she died last September and at 74, he will become the oldest British monarch to have the 360-year-old St Edward's Crown placed on his head as he sits upon a 14th century throne at London's Westminster Abbey.
Watched by about 100 heads of state and dignitaries and millions on television, Charles follows his predecessors from the time of William the Conqueror in 1066 in being crowned at the abbey.
His second wife Camilla, 75, will be crowned queen during the two-hour ceremony which, while rooted in history, will attempt to present a forward-looking monarchy.
With Britain struggling to find its way in the political maelstrom after its exit from the European Union and maintain its standing in a new world order, the royal family still provides an international draw, a vital diplomatic tool and a means of staying on the world stage.
"No other country could put on such a dazzling display - the processions, the pageantry, the ceremonies, and street parties," Prime Minister Rishi Sunak said.
"It's a proud expression of our history, culture, and traditions. A vivid demonstration of the modern character of our country. And a cherished ritual through which a new era is born."
Saturday's event will be on a smaller scale than that staged for Queen Elizabeth in 1953, but will still aim to be spectacular, featuring an array of historical regalia from golden orbs and bejewelled swords to a sceptre holding the world's largest colourless cut diamond.
By early morning tens of thousands had begun massing along The Mall, the grand boulevard leading up to Buckingham Palace, with the crowd more than 20 people deep in some places, as troops in ceremonial uniforms and marching bands went past.
After the service, Charles and Camilla will depart in the four-tonne Gold State Coach that was built for George III, the last king of Britain's American colonies, riding back to Buckingham Palace in a one-mile procession of 4,000 military personnel from 39 nations.
It will be the largest show of its kind in Britain since the coronation of Charles' mother.