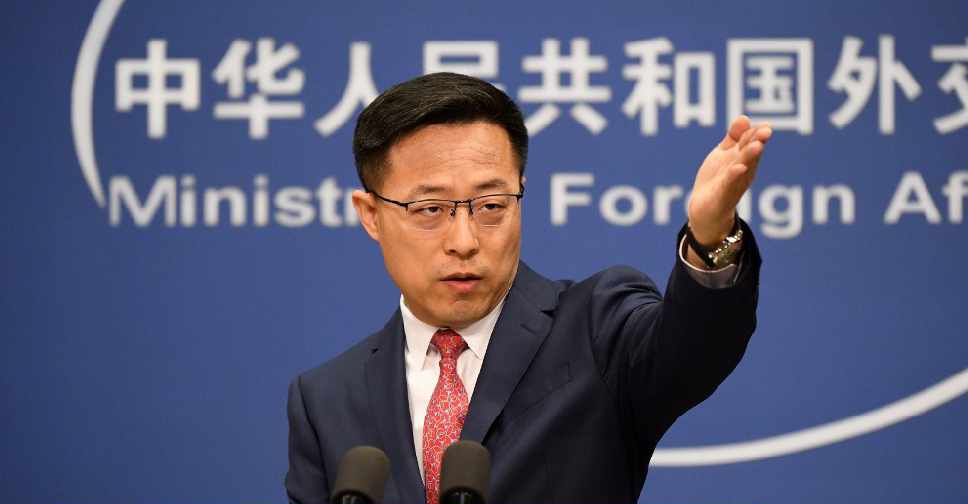 GREG BAKER / AFP
China's embassy in Australia said politicians there had "misread" a tweet showing an "unfactual" image of an Australian soldier and were trying to stoke nationalism.
Australia's Prime Minister Scott Morrison on Monday called the tweet posted by China's foreign ministry spokesman, Zhao Lijian, "truly repugnant", and called for an apology.
On Tuesday the tweet was pinned to the top of Zhao's social media account, and China's Global Times newspaper, known for nationalistic views, interviewed the Chinese artist who created the image.
"The rage and roar of some Australian politicians and media is nothing but a misreading and overreaction to Mr Zhao's tweet," the Chinese embassy in Canberra said in a statement on Tuesday.
Australia's Foreign Affairs and Trade secretary had called ambassador Cheng Jingye on Monday to complain about the social media post, it confirmed, adding that Cheng had "refuted the unwarranted accusations as absolutely unacceptable".
Australia was seeking to "stoke domestic nationalism", and "deflect public attention from the horrible atrocities by certain Australian soldiers", it said.
New Zealand's Prime Minister Jacinda Ardern said earlier on Tuesday that New Zealand has registered its concern with Chinese authorities over the controversial image of the soldier.