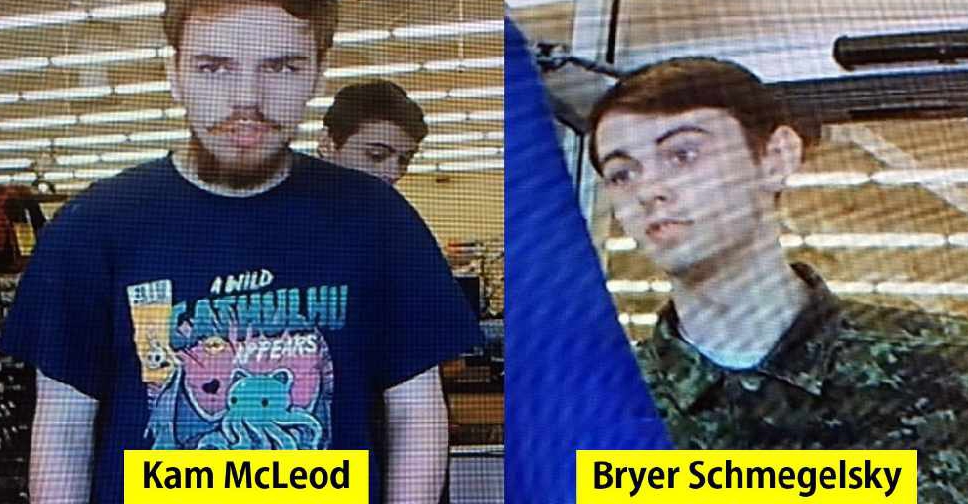 ALBERTA RCMP / AFP
Police in Canada have found two bodies believed to be of the two teen suspects wanted for at least three murders.
Briefing the media, officials said they believed the bodies belonged to Kam McLeod and Bryer Schmegelsky.
The teens have been on the run since late July when three bodies, including those of an Australian-US couple, in British Colombia.
"Hopefully this will help the families of the victims achieve a sense of closure," said federal Public Safety Minister Ralph Goodale.