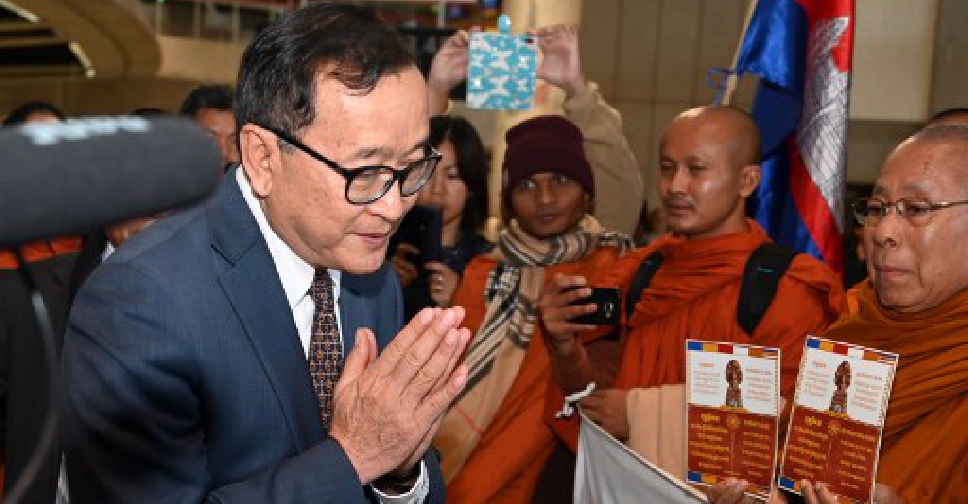 OMINIQUE FAGET / AFP
Cambodia's self-exiled opposition leader has been prevented from checking-in for a flight from Paris.
Sam Rainsy has promised to return to his home country this weekend.
However according to a statement he was barred from boarding his flight from France to Cambodia.
Rainsy says the current Prime Minister Hun Sen is "a brutal dictator".
He says he want to return to Cambodia and spearhead the country's "fight for a better life."