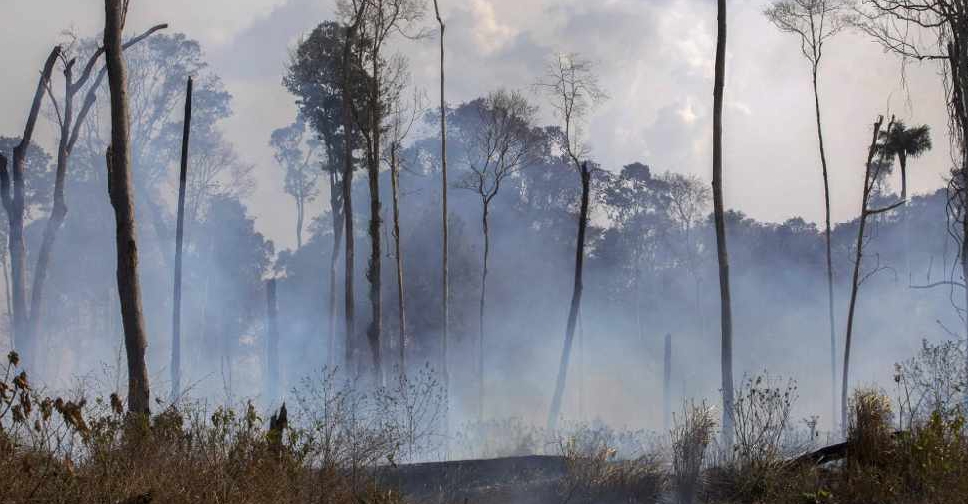 Joao Laet / AFP
Brazilian warplanes have started to dump water on the burning forest in the Amazon state of Rondonia.
The response comes as leaders of countries in the Group of Seven (G7) nations are nearing an agreement to help fight the Amazon rainforest fires.
French President Emmanuel Macron on Sunday said the G7 was nearing a deal to provide "technical and financial help" to countries affected by the Amazon fires.
President Jair Bolsonaro had authorised military operations in seven states to combat raging fires in the Amazon, after facing severe criticism that his government was not doing enough to fight the fires.
Nearly 80,000 fires have been registered across Brazil through August 24, the highest since at least 2013.