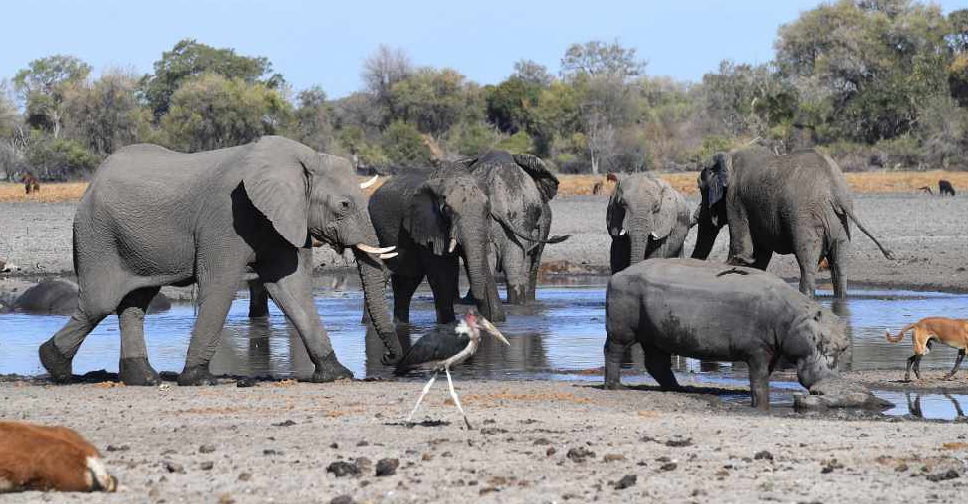 MONIRUL BHUIYAN / AFP
The licences of two professional hunters in Botswana have been revoked after they killed a research elephant.
The country's environment and tourism ministry handed one hunter an indefinite ban and the other a three-year term.
The men, who also destroyed the elephant's research collar to hide the evidence, had surrendered their licences after the incident last month.
Authorities said they will "work with the hunting industry to ensure that the necessary ethical standards are upheld".