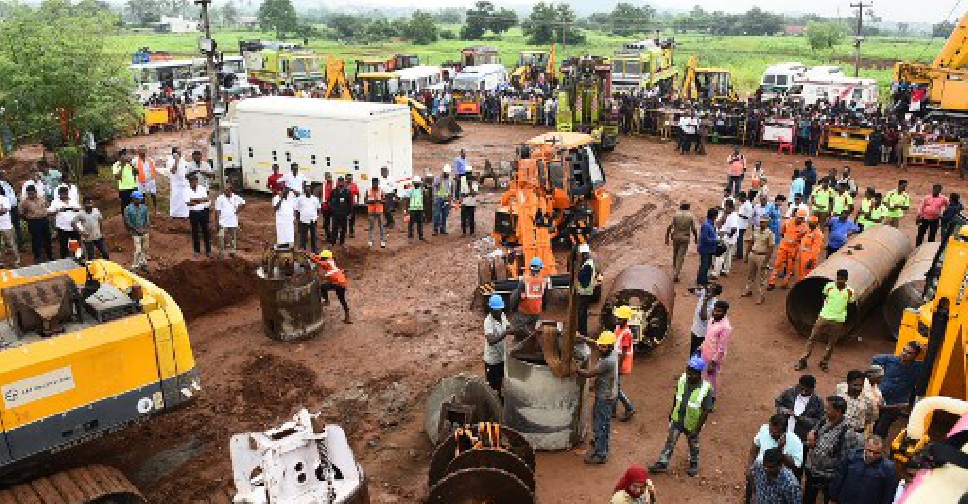 STR / AFP
A toddler who had fallen into a well in India has been found dead.
Authorities in Tamil Nadu say two-year old Sujith Wilson's body was retrieved late on Monday night.
He fell down the abandoned well on Friday while he was playing with his friends.
A major rescue operation was launched and lasted several days before Wilson's body was found.