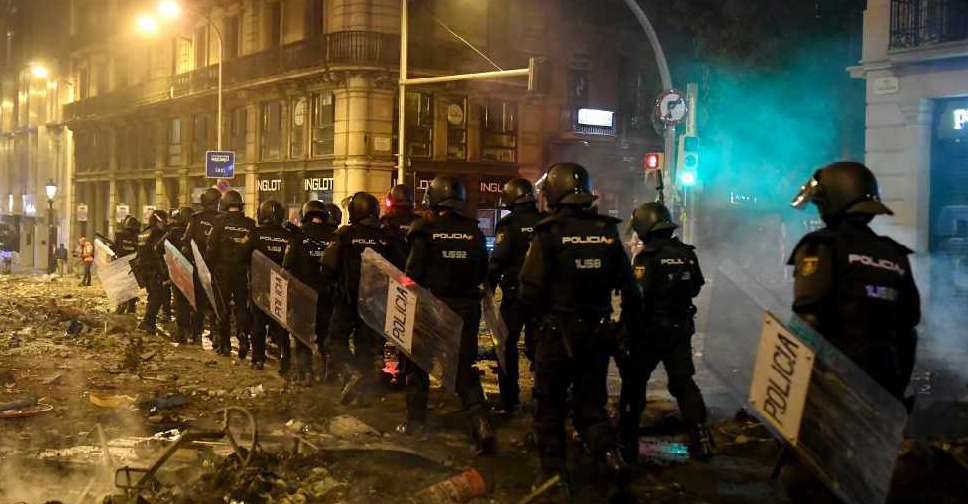 Josep LAGO / AFP
Hundreds of protesters battled police in the heart of Barcelona amid anger over the jailing of Catalan separatist leaders.
Masked protestors were seen blocking areas, damaging police vehicles, setting fire to large garbage bins, ransacking banks and attacking riot police officers with stones, cans and bottles.
Police responded with repeated volleys of foam bullets, smoke grenades, tear gas and water cannons.
The violence followed a largely peaceful demonstration that drew more than half a million people onto the streets of the Catalan capital.
Catalan interior affairs chief Miquel Buch distanced themselves from the riots, claiming "this kind of violence is unprecedented in Catalonia ... these people are not separatists".
Some 128 people have been arrested in the region over the past five days, with Spain's acting interior minister, Fernando Grande-Marlaska, warning that rioters faced up to six years in prison.