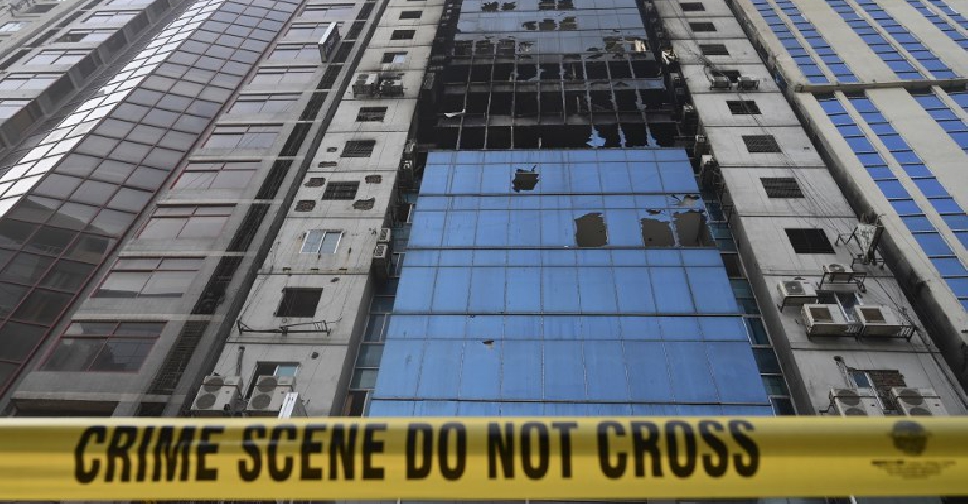 MUNIR UZ ZAMAN / AFP
The owners of the commercial complex in Bangladesh's capital that caught fire last week, killing 26 people and injuring about 70, have been arrested.
Tasvir-ul-Islam and SMHI Faruque, who owned FR Tower in Dhaka, have been charged with criminal negligence.
Authorities said the 22-storey FR Tower was extended illegally and lacked adequate fire safety measures.
Several of those trapped inside the burning building made it to safety by sliding down cables on the side of the building, but a few even jumped out.