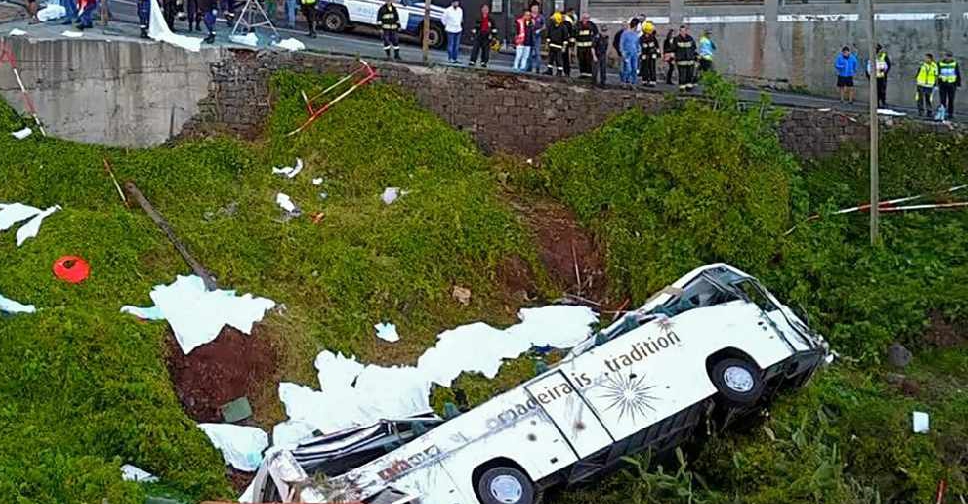 STRINGER / AFP
At least 29 people have been killed and 27 others injured in a bus accident on the Portuguese island of Madeira on Wednesday.
The accident happened when the tourist bus - carrying 55 passengers and a tour guide in addition to the driver - veered off a narrow road and rolled down a steep hillside before resting on the roof of a house.
An investigation is currently underway to determine the exact cause of the accident, with some reports suggesting that the driver had lost control of the bus.
Local Mayor Filipe Sousa told broadcaster SIC TV that all the tourists on the bus were German but some pedestrians might have been hit by the bus.