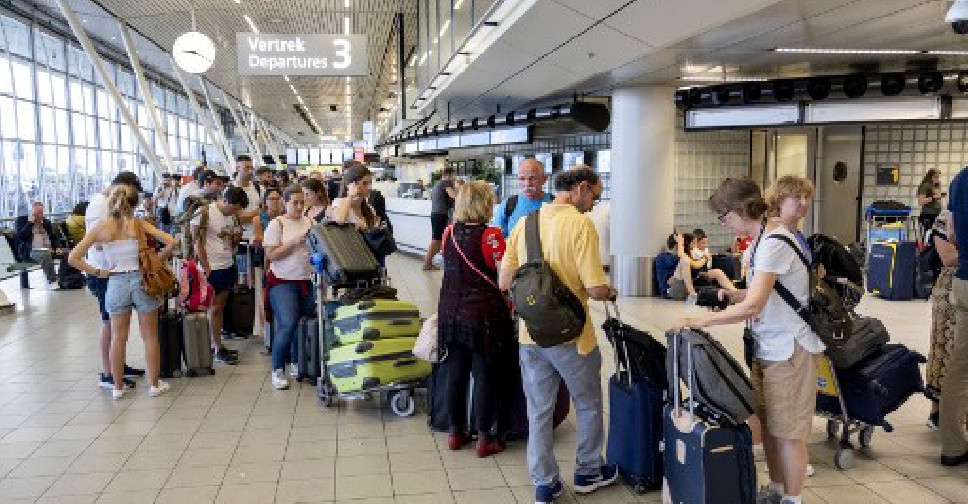 Ramon van Flymen / ANP / AFP
Air traffic at Amsterdam Schiphol airport is disrupted due to a problem with its fuel supply.
Thousands of passengers are still stranded at the airport since Wednesday.
KLM has cancelled 61 flights to and from Amsterdam today, and around 200 flights were cancelled yesterday.
Schipol is Europe's 3rd largest airport and this week is one of the busiest in the summer holiday period with almost a quarter of a million passengers scheduled to travel through the airport on Thursday.